Northern Territory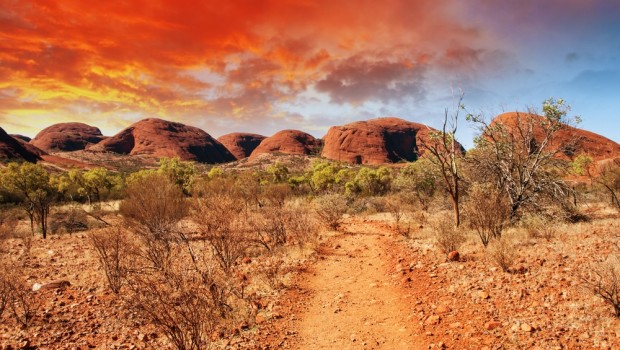 Published on April 25th, 2015
New residential developments out to tender in Alice Springs
The Northern Territory is going to great lengths to make the state a better place to live, with Alice Springs constantly being talked about as a desirable location in the region. To continue the positive development and boost the area's economy, a number of residential construction projects are well under way.
Northern Territory residential construction
In fact, one development – Kilgariff Stage 1B – has recently been put out to tender. The subdivision is already under construction in part, with Stage 1 of the suburban project seeing all of its residential properties sold.
The need for more housing in Alice Springs – and across the Northern Territory – is being driven by the state's thriving economy.
The tender for the second stage of the development will be confirmed by May 18, with work set to continue on the site through to the end of the year.
"This project is steaming ahead with homes already under construction at the site," explained Chief Minister of the Northern Territory Adam Giles on April 22. There will be 47 properties constructed as part of the latest stage of the development, many of which will be made available for purchase in early 2016.
Northern Territory economy thrives
The need for more housing in Alice Springs – and across the Northern Territory – is being driven by the state's thriving economy. Typically noted for its rural real estate, there are more residential developments than ever cropping up as towns expand.
"We know our economy is powering ahead right now. That means more jobs for Territorians, new opportunities for businesses and more money in the pockets of families," surmised Northern Territory Treasurer David Tollner.
Development of Kilgariff in focus
Alice Spings' Kilgariff has been fast tracked by the Northern Territory government as it is set for a huge amount of growth. Over the next 20 years, it could spawn as many as 3,000 homes and include a sports oval, village centre and new parks and cycle routes.
"The government is delivering on its promise of new residential land release to meet the growing demand for new homes right across the Territory including Alice Springs," Minister Giles said.
The new residential properties in Kilgariff are currently being sold for around $160,000 to $180,000. As the region is reasonably priced compared with many of the more populous centres across Australia, that figure could be viewed as a bargain, particularly if the growth projections for Alice Springs do indeed come true.
While the Northern Territory may not have been viewed as particularly desirable when compared with some of the bigger cities and property markets, the ongoing development and the state's thriving economy is seeing its reputation continually boosted.