Rural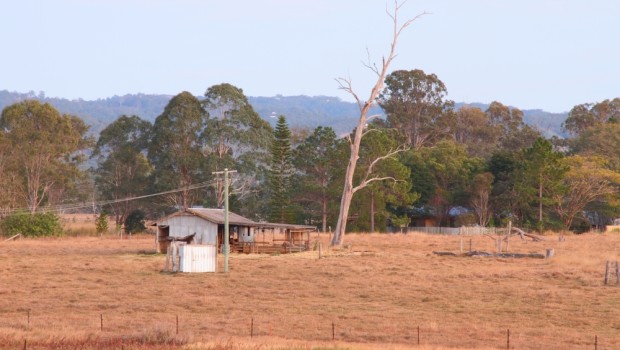 Published on April 3rd, 2016
Shacking up with city-slickers might be key to farmers' mental health [Video]
Australia is all about innovation. Whether it's technology, strategies or just plain old good ideas, Aussies are known for thinking outside the box when it comes to getting what they need.
One Victorian farmer, however, seems to be putting the box back into style, with a little help from an Aussie entrepreneur.
As part of the global "tiny houses" movement, entrepreneur Joep Pennartz and farmer Tom Dennis are attempting to find the capital to build what could only be called one of the tiniest pieces of rural real estate in the country.
Small is better
Introducing a 'Shacky': the first of it's kind in Australia, a micro-building placed on rural real estate to be leased out to city-dwelling holidayers. Offering a cheap and easy experience in regional Australia, this micro construction follows in the footsteps of similarly tiny buildings being built all over the world.
With CoreLogic RP Data reporting limited affordable housing in the capital cities, people with less money may be considering escaping the high rents and bloated values with a visit to the country. While the Shacky is intended for short stays only, it does open the door to the consideration of building more permanent but similarly styled structures.
A mutually beneficial tenancy
They could always purchase their own hobby farm or other piece of the country.
The supplementary income of leasing out such a unique piece of real estate could help farmers tough out the more difficult times in their work calendar. At the same time, they get the opportunity to meet and talk to people outside of their own community; social isolation in the more distant rural communities can be a leading cause of mental illness among the farming communities of Australia.
Meanwhile, the tenant gets a short stay in a unique environment that would otherwise be inaccessible due to lack of accommodation. Just like their landlord, they get the chance to interact and speak with people that they are otherwise separated from, as well as getting a "real farm experience", as described by Mr Dennis.
Of course, if a citydweller wanted to get the true regional Australia life, they could always purchase their own hobby farm or other piece of the country. Sound like you? For more information, get into contact with a local real estate agent today.