General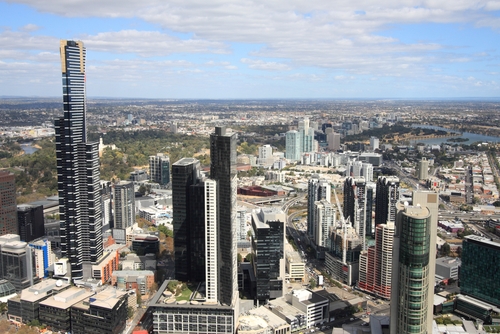 Published on September 2nd, 2016
The importance of urban living in Australia [Video]
Australia is one of the most urbanised countries in the world, which is why it makes sense for property investors to purchase inner-city dwellings, according to the Telegraph. CoreLogic RP Daa shows the country has now hit a record number of million dollar suburbs.
According to the Australian Bureau of Statistics (ABS), approximately three quarters of the Australian population was living in urban areas in 2006. Just a few years later, in 2010, research conducted by the Department of Infrastructure and Transport showed that over 60 per cent of the Australian population was concentrated in five of the major cities.
Australians love their space – conditionally
Statistics by the ABS show that Australians love their space, and dwellings have increased in size over the last 18 years, but not without a few conditions. Property priorities have shifted in favour of being in proximity of public transport and surrounding infrastructure.
Consequently, the majority of inhabitants are competing for residential property in a limited area and apartment living is on the rise.
The property bubble in Australia
With median dwelling values skyrocketing (ABC News reports it's currently at $775,000 in Sydney) banks are left worried that dwellings are severely overvalued and it will all end soon. Forbes reports the USB Global Real Estate Bubble Index estimates Sydney as the third city at risk of a real estate bubble burst, only topped by London and Hong Kong.
However, this isn't stopping banks from dropping the interest rates to an all-time low. According to the Business Insider, this isn't going to stop anytime soon.
Australians are flocking to the big cities because that's where the work is.
The attraction of the city
It's not hard to see why Australians are flocking to to big cities. With ABS reporting an employment participation rate of 64.8 per cent, it's mostly where the work is. Sydney and Melbourne are particularly popular, and have seen slightly over a third of the population settling down there.
With some Australians wanting all the benefits of the city life without actually having to be in the midst of the hustle and bustle, suburbs are on the rise as well. CoreLogic RP Data reports that over 600 suburbs all across the country have a median house value of at least $1 million.
So whether it's the heart of the city or the relaxing nature but convenient location of suburbs, urban and suburban living are a huge part of Australian culture.
To learn more about investing in property in these areas, make sure to get in touch with your local Australian real estate agent.