Australian Capital Territory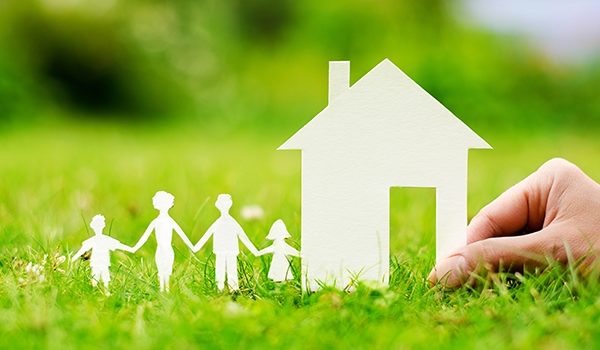 Published on January 24th, 2017
How to buy a home with a partner
Buying a home with your partner but don't know where to start? This is what you need to know:
How do I buy a property with my partner?
Buying a home with your partner is, in many ways, similar to how you would buy a home by yourself.
Buying a home with your partner is, in many ways, similar to how you would buy a home by yourself. But rather than just your own opinions and obligations coming into play, you are sharing the load with someone else.
One of the first steps in buying a new home is figuring out your borrowing power. This is based on various factors such as your income, your existing debt and credit history. If you are involving another person in the buying process, your combined borrowing power will be taken into account. You will then have combined responsibilities when it comes to the mortgage, the property hunting process, stamp duty, taxes, and so on.
When you buy a home with a partner, you'll need to have a discussion on how the ownership is structured. It isn't just a matter of an informal understanding. You will need to decide whether a joint tenancy or a tenancy-in-common is better for your situation.
Joint tenancy or tenants-in-common?
These are the two most common types of property ownership structure in Australia, when two (or more) people decide to buy a property together. While they both amount to the same thing in general (joint ownership), they have very different meanings.
A tenancy-in-common, for example, allows for each person in the agreement to own a certain proportion of the home. If you are paying for 60 per cent of the mortgage, you may own 60 per cent of the property. If you then sell the property, you get 60 per cent of the capital gain (or loss). Your partner owns 40 per cent, so they get 40 per cent. It's all in line with the interest held by each person.
A joint tenancy, on the other hand, has no such split. Both people own the home equally, and share any capital gain equally. Married couples usually choose this option, as it allows for one partner to inherit their partner's share if they die, and vice versa, while a tenancy-in-common doesn't necessarily allow for that.
In  short, a tenancy-in-common means you can sever ownership along clear lines, sell your part off and essentially do as you will with it – but you don't necessarily get survivorship. A joint tenancy does give you that option, but it can be more tricky to separate your finances – a problem if you don't have a strong relationship with the person you are buying with.
For more information on buying a home with a partner, or to investigate your options in property across Australia, contact the Elders Real Estate team today.