General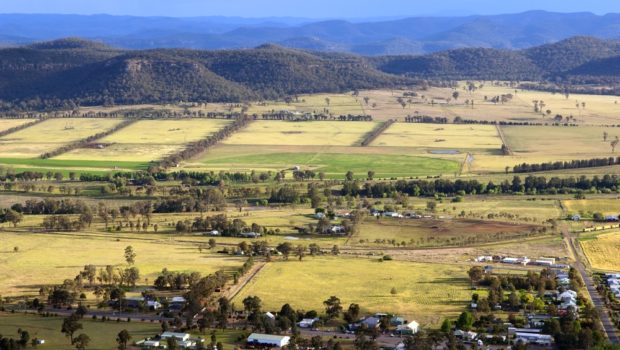 Published on April 26th, 2017
Where to find growth property outside Australia's capital cities
With lower median values than metro centres, Australia's regional areas are often not viewed as investment hotspots. However, as recent CoreLogic figures show, there are regions with growth rivalling some capitals.
Here are four areas with solid potential matching that of even Sydney and Melbourne that you should consider for your next property purchase.
1. Illawarra, NSW
The Illawarra region in southern NSW experienced exponential growth in median prices for both houses and units throughout 2016. Median house values increased by 15.2 per cent between December 2015 and December 2016, while median unit prices went up by 14.8 per cent.
Property investors will be glad to know that Illawarra is still incredibly affordable despite the increase in residential property values; you can expect to pay $673,474 for a house and $497,489 for a unit. This is considerably cheaper than the NSW capital; Sydney's median house price is now close to $800,000, according to CoreLogic's most recent Housing Affordability Report.
Contrary to what you may think, you can certainly find solid investment property growth in regional Australia. 
2. Berri and Barmera, SA
Investment property growth in regional Australia hasn't been confined to NSW. Berri and Barmera in South Australia has witnessed solid growth over the past five years, with a 12.4 per cent increase in median house values.
Rental yields for houses are around the best in the state at 6.6 per cent, and even better for units at 9.1 per cent.
3. Mount Alexander, VIC
Over the last 12 months, the median value of houses has increased by an incredible 15.6 per cent in this region of Victoria. This staggering growth has been consistent over time, too, with a 26 per cent change in median value over the last five years.
4. Swan Hill, VIC
Swan Hill is another region in Victoria that has experienced considerable growth in recent years. The five-year change in median value for houses was 15.4 per cent. Median house values increased by 13.3 per cent in 2016, and unit values by 15 per cent – things are clearly not slowing down. 
If you weren't convinced that you could experience capital gains in regional Australia, the increase in property values in these four areas clearly indicates that this assumption couldn't be less accurate. Once you've decided on the place you'd like to buy or invest in, you'll then need to find the right home. This is where Elders can step in. Contact us to help you find your dream property outside of the Australian capitals.