General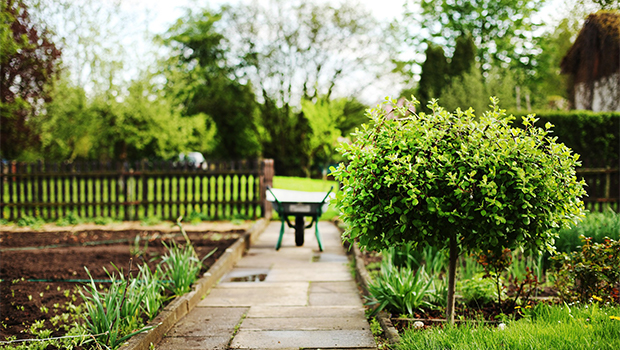 Published on January 16th, 2018
Summer gardening: how to keep things green in the heat
The sun is shining, the beach is calling and the days are long. Good news for your stress levels, but not always good for your garden. 

When the days are scorching you need to spend extra time guarding over your garden. Plants can get heat stress just as quickly as humans, and a tired, drooping garden is likely to bring joy to no one. 

If you're putting your house up for sale, it's especially paramount to spend time preserving your garden for maximum curb appeal. But even if you just want to get outside and enjoy your lawn yourself, there are things you can do to ensure your garden not only survives, but also thrives. After all, this is the season of long balmy evenings and outdoor games, so you want your surroundings to be inviting.

Here are some hot tips for summer time gardening.

Select heat tolerant plants
Planning a garden that suits your climate will save you time and energy down the track. In Australia, our climates vary drastically from region to region, and even from suburb to suburb. What worked in your last garden may not flourish here, so research before you buy. Local nurseries are more likely to carry stock that is suitable for your area, but have a chat to the people who work there about your particular needs. They're full of wisdom and usually happy to share. 

Look for heat tolerant and water saving plants if your summers are hot and dry, making sure to pay attention to the type of soil you have as well. Tropical part of Australia have different needs again, and if you're in the cooler climes make sure your plants are frost tolerant too.

If you're sprucing up for sale and want summertime garden colour, try the following varieties which are at their best in the heat:

Lavender
Canna lily 
Tropical rose
Peony rose
Gerbera 
Dahlia
Frangipani
Good grass
Opt for a 'drought tolerant' lawn which can cope with low watering and will bounce back after the summer's worst excesses. Couch Lawn is the best example of this, and has a high recovery rate. Zoysia Grass and Buffalo Grass follow closely behind. All can tolerate full sun. 

Once your lawn is selected, and the hottest days are still yet to come, preparing your lawn for this is key. According to experts, it's best to water your lawn less frequently, but in long soaking sessions to help keep it green in hot weather. 

Keep on weeding
It sounds obvious, but regular attention to weeding and ensuring that weeds are kept out of garden beds will mean a healthier garden. Weeds creeping in and under lawn and gardens can result in poor growth, nourishment and health of plants. 

The good news is that summer usually produces less weeds than the busy spring season, but they still do pop up. Regular attendance to pesky weeds will mean a healthier growing zone for the flowers that you want to grow. 

Cover up
No matter how carefully you've planned your garden, chances are that some of your plant won't be able to tolerate the full strength of the sun. If you don't have established trees and tall shrubs to provide natural shade, the solution is to create your own. Umbrellas and portable shades can be bought cheaply and set in position to shield your more sensitive plants from the fiercest rays of the sun. On a budget? Be creative and make your own from shade cloth, or clothes rails with cloth or towels. 

Magical mulch
Experts agree that generous mulching preserves health and longevity, even in the heat. By spreading layers of mulch over your soil, the soil will be shielded from the sun and will keep roots protected. 

You can buy mulch at any garden centre, or create your own from shredded cardboard, pea straw or any number of other organic materials.

While you're away
If you are going away during the summer, make plans for your garden to be cared for. 

Automatic irrigation systems can be a wonderful way to ensure that everything is watered. If you don't have one installed, consider asking a neighbour or friend to pop in to water for you. In soaring summer heat, gardens can't be left alone for very long without risking a lot of dead plants on your return.

A little bit of tender loving care will repay you in dividends, so don't forget to take the time to sit back and enjoy that lush summer garden!