General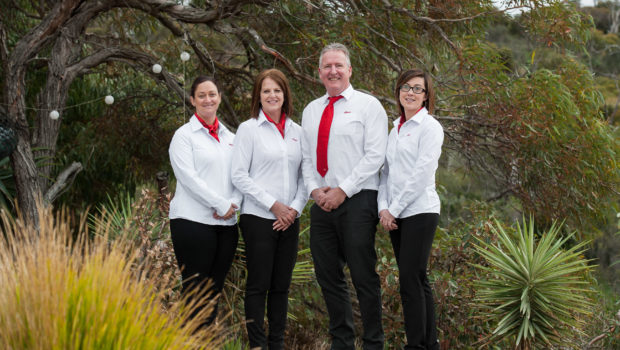 Published on July 5th, 2018
Elders opens three new offices in July
Elders Real Estate continues its strong expansion, with three new locations opening across Queensland and South Australia in July.

The Queensland addition includes Toogoom and Northern Beaches offices, while in South Australia the service offering is set to increase on the Yorke Peninsula, with new franchise locations in Ardrossan and Port Vincent.

Elders Real Estate Toogoom and Northern Beaches
The new office in Queensland increases Elders' presence in the sunshine state to 107 locations.

High profile agent and experienced agency operator, Margarita Drewsen, is making the move to Elders, establishing Elders Real Estate Toogoom and Northern Beaches. The pair are longtime residents and local agents in the area, with over fifteen years' experience in the marketing and selling of some of the most prestigious properties in the Wide Bay area – from unique river front mansions to lifestyle property for growing families.

Margarita made the decision to join the Elders network to gain access to the iconic brand, together with tools, support and resources to grow the business.

"We love the brand and everything Elders represents. We're very excited to be part of the network and to be working with the Elders team," Margarita says.

Elders Real Estate Queensland Franchise Manager, Colin Hawkins is very pleased to see another high quality team joining the Elders network.

"Margarita has such a big connection to the local marketplace. Not only does her team market and manage real estate, they also develop property in the area. They will now operate Elders Toogoom and Northern beaches, along with Elders Real Estate Burrum Heads," Colin says.

Elders Real Estate Yorke Peninsula
Elders Real Estate is expanding its service offering on the Yorke Peninsula with two new offices joining the network in Ardrossan and Port Vincent.

Husband and wife team, Len and Vickie Easther will lead the new Elders Real Estate Yorke Peninsula, with more than 30 years' local knowledge and real estate experience on the Yorke Peninsula, having made the decision to transition from LJ Hooker to Elders.

Since 1976 The Easther Family have been specialising in all aspects of property on the Yorke Peninsula including residential sales, property management, land subdivisions, rural sales and leasing, auctions, valuations and clearing sales.

The Easthers are well-known throughout the Yorke Peninsula and heavily invested in the community. They sponsor many sport and community events and Vickie is a passionate member of the "Ardrossan Angels" Relay for Life Team, a volunteer organisation in their 12th year of fundraising for the Relay for Life anti-cancer foundation and have raised well over $200,000.

Vickie and Len believe that the move to Elders will further enhance the outstanding service offering to their clients, which has already seen them enjoy 23 years of award winning service delivery to the local community.

"As Elders Real Estate Yorke Peninsula, we will continue to help our clients reach their real estate dreams by guiding them with our services and expertise, backed by an iconic brand and access to the latest technologies and marketing techniques."

Darren Barlow, Elders Real Estate Franchise Manager, says Elders is delighted that Len and Vickie are joining the Elders network after being with another Franchise group for more than 23 years.

"Our presence and footprint in South Australia is continuing to grow and so is our real estate offering on the Yorke Peninsula."

"The team at Elders Real Estate Yorke Peninsula will service rural and residential clients, as well as valuations, property management and holiday rentals."