Lot 72 - 92 Ophelia Avenue
Atherton QLD 4883
NEW LAND RELEASE
Sunset Ridge Atherton - Stage 3 & 4 ready to secure.
With land in short supply Stage 3 & 4 release of Sunset Ridge Atherton provides an opportunity to build your dream home within a beautiful part of town so close to all of Atherton's amenities. All blocks will be generous in size, ranging from 83m2 to 1,568m2 and serviced with underground power, water and sewerage.

Take a drive and see for yourself, with beautiful new homes already completed, Sunset Ridge is a wonderful place to call home for families, first home buyers and retirees. Nestled around the Mazlin Creek and boasting mountain views this is town living at its best! The estate maintains its country town feel with over 3 acres preserved for parklands and meandering pathways along the forest/creek backdrop.

The lots are priced as follows:

Lot 69 884m2 $155,000
lot 70 877m2 $155,000
Lot 71 863m2 $155,000
Lot 72 885m2 $155,000
Lot 73 884m2 SECURED
Lot 74 1197m2 $170,000
Lot 75 1013m2 $165,000
Lot 76 836m2 SECURED
Lot 77 835m2 SECURED
Lot 78 969m2 SECURED
Lot 79 1568m2 SECURED
Lot 80 961m2 SECURED
Lot 81 960m2 SECURED
Lot 90 905m2 SECURED
Lot 91 901m2 $155,000
Lot 92 965m2 SECURED
Lot 93 858m2 $158,000
Lot 94 908m2 $155,000
Lot 95 885m2 $155,000
Lot 96 884m2 $155,000

We invite you to contact us for more information, Covenants and Contour Plans are available from our office, contact Michelle for more information on 0428 116 136 or email: michelle.raso@eldersrealestate.com.au.
Can I afford Lot 72 - 92 Ophelia Avenue?
With access to the best on offer from 30 lenders and complete support and advice from pre-approval to settlement, you can trust an Elders Home Loans broker to find a quick and simple solution.
Get a Quote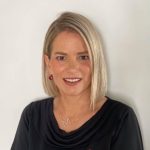 Elders Real Estate Malanda
Enquire about Lot 72 - 92 Ophelia Avenue, Atherton, QLD, 4883