General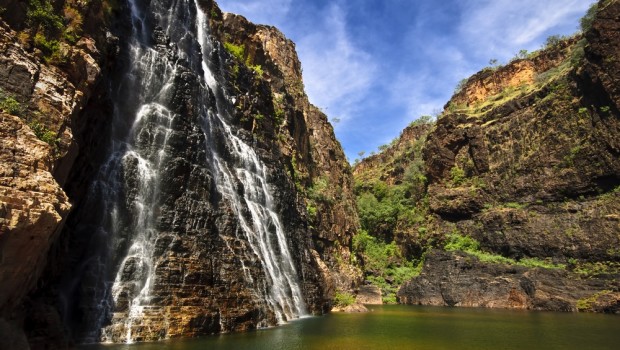 Published on October 9th, 2015
Is Darwin immune from property market volatility?
While many of the stories centred on Australia's property market emanate from Sydney and Melbourne, the rest of the country's capital cities are doing all they can to keep up. Perth is arguably one of the most livable cities on these shores, while Canberra has its own bohemian charm that's a draw to many.
However, could the capital of the Northern Territory be about to usurp them, at least when it comes to avoiding volatility in the residential property market?
Darwin was a hotbed of development in 2012.
An upturn in fortunes
The Australian noted that Darwin has traditionally had one of the more changeable markets for real estate anywhere across the country. In fact, it was a hotbed of development around 2012, with the city even overtaking Sydney as the most progressively moving population hub at the time.
Today, things are a little more stable, but that doesn't mean that there's any less value in and around Darwin, especially for those looking to sell. CoreLogic RP Data explained that the average cost of residential property in the city is up by 1.52 per cent, when month-to-month statistics to the end of September 2015 were collated.
Striking a balance
As touched on, the huge amount of development undertaken across the Darwin central business district (CBD) over the last few years has actually seen supply outstrip demand. Moreover, while many turn their attention to the inner-city, there are an equal amount of buyers looking to get a foot on the real estate ladder in Darwin's suburbs.
"[A few years ago] there was almost an expectation that a vendor could get outrageous and extraordinary ­prices for their house. But now there's an oversupply of units in the CBD but an undersupply of houses within a three kilometre ­radius," explained Real Estate Institute of Northern Territory chief executive Quentin Kilian, as quoted by The Australian.
Moving Darwin forward
Darwin could be set for a period of transition as the changeable cycle of supply and demand comes back into balance. However, as the CoreLogic RP Data explained, the real estate market in and around the city is relatively steady.
It may still be some time until the Northern Territory capital goes on to challenge other cities dotted around the country, namely Melbourne and Sydney, but Darwin is certainly staking a claim when it comes to the competitiveness of its residential real estate market.