How we can help you sell your rural property
Our team of specialist agricultural real estate professionals assist our clients with all aspects of their strategic real estate needs.
With over 400 points of presence throughout Australia, the Elders network includes a team of subject matter experts who have unsurpassed connections and insights into Australian agriculture, coupled with international connections. Our unique structure enables us to seamlessly market your assets through a cohesive and genuinely aligned national team located in capital cities and all key agricultural regions throughout Australia.
Elders also invests in a team of marketing, communications and digital strategy professionals in-house who support our real estate sales specialists and their clients in order to maximise the outcomes of their divestment campaigns.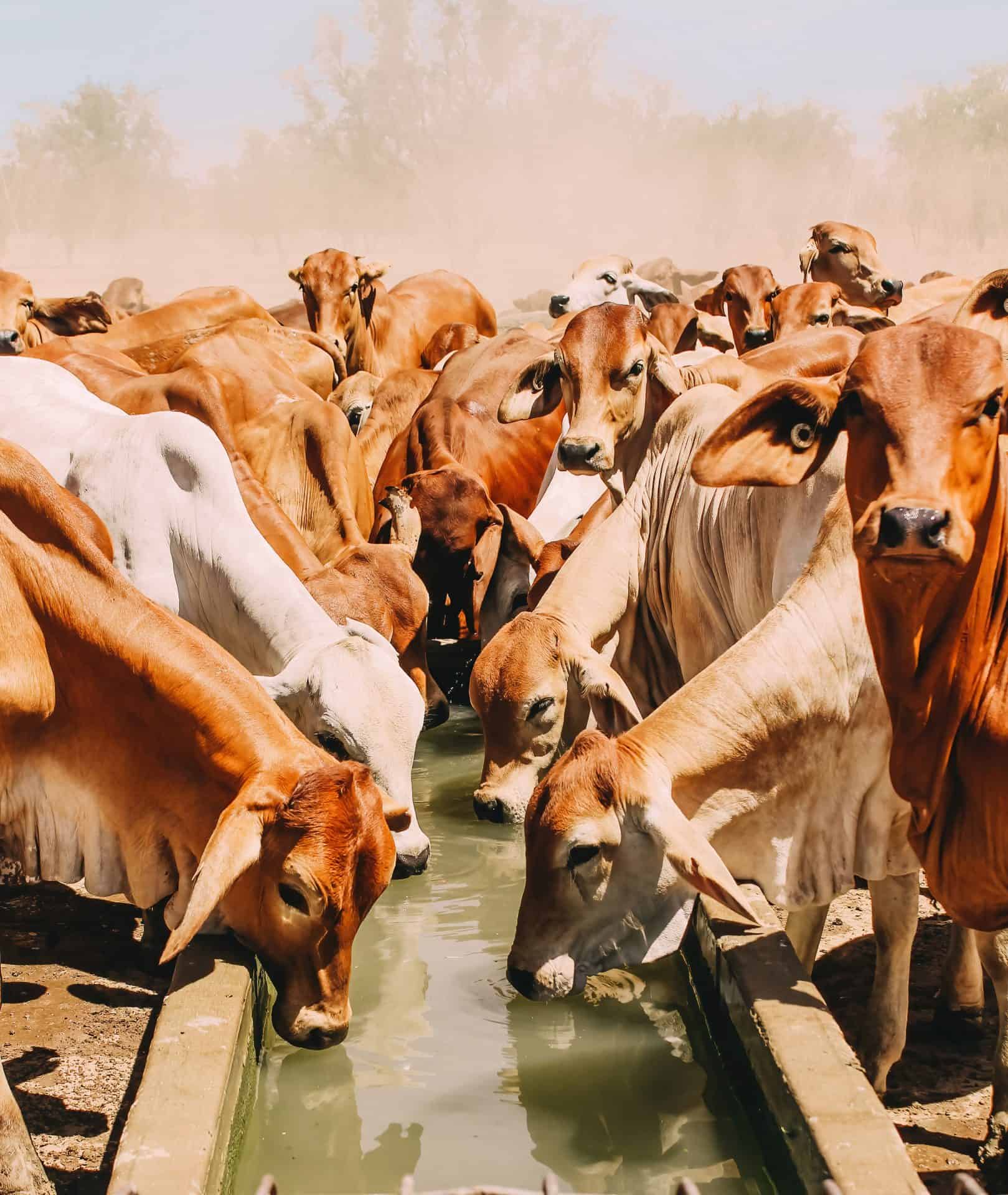 Our results speak for themselves
12,654 properties sold

Over $6bn sold property value

$480pw median unit rental price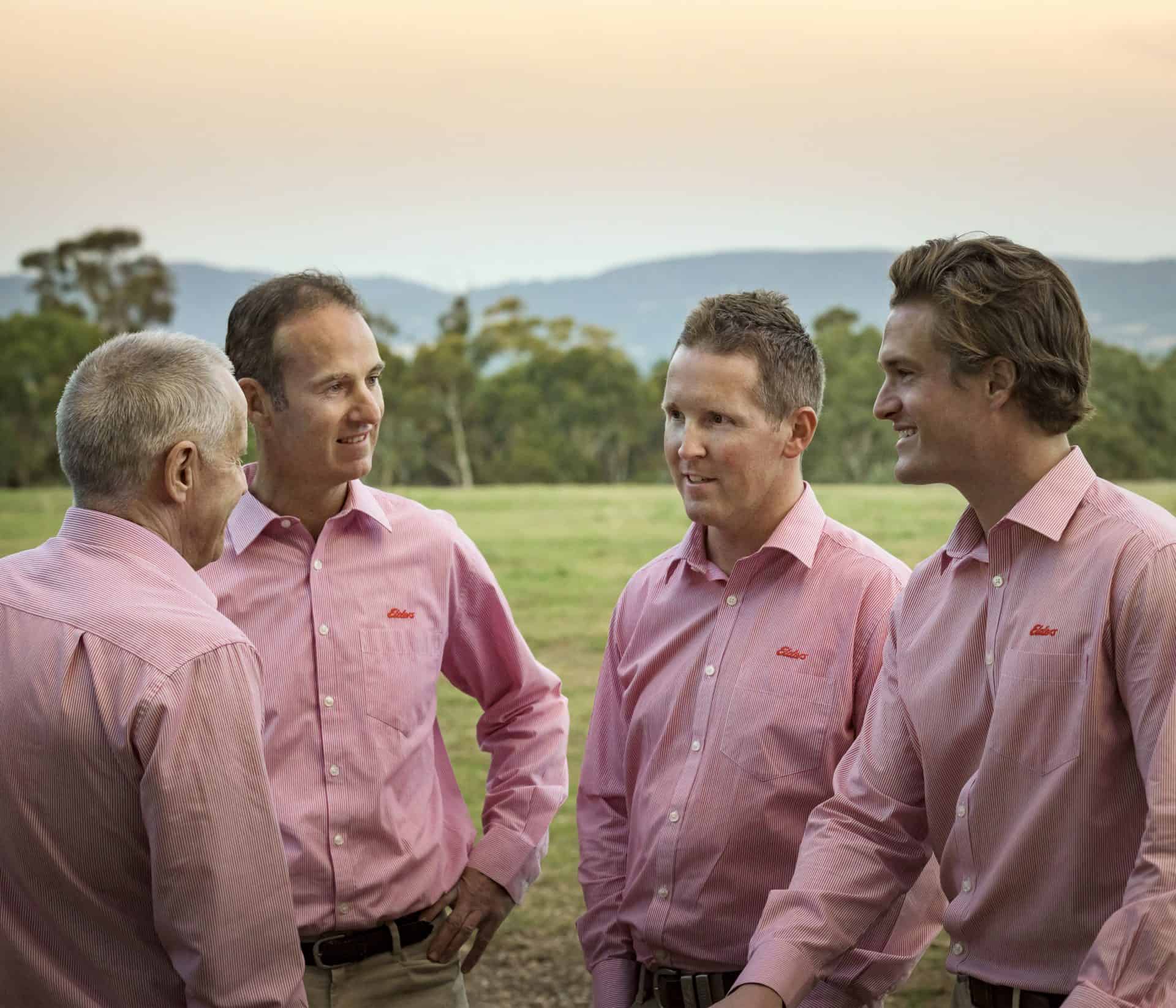 Experience a successful partnership
The extensive coverage of our Australian network and its global reach provides our clients with a unique strategic advantage.
We are committed to an ongoing investment in having professionals "on the ground" who have unsurpassed knowledge of their local markets. This team works seamlessly with our capital city representatives to ensure that our clients' real estate assets are marketed as effectively as possible to local, corporate and international buyers.
Elders industry-leading rural property update
Welcome to the latest edition of the Elders Rural Property Update.
We understand the importance of accurate and timely analysis of property trends and the role this analysis plays in property investment decisions whether you are buying, selling or holding.
Our high frequency update summarises the changes in rural property prices quarter to quarter and year on year at a national, state and regional level, drawing on transactional data from every rural land sale in Australia.
The rural property market is experiencing unprecedented demand, driven by strong buy side factors. Elders Rural Property Update, data-backed and strengthened by insights from Elders' national network of rural real estate experts aims to provide readers with valuable insights to help make informed decisions.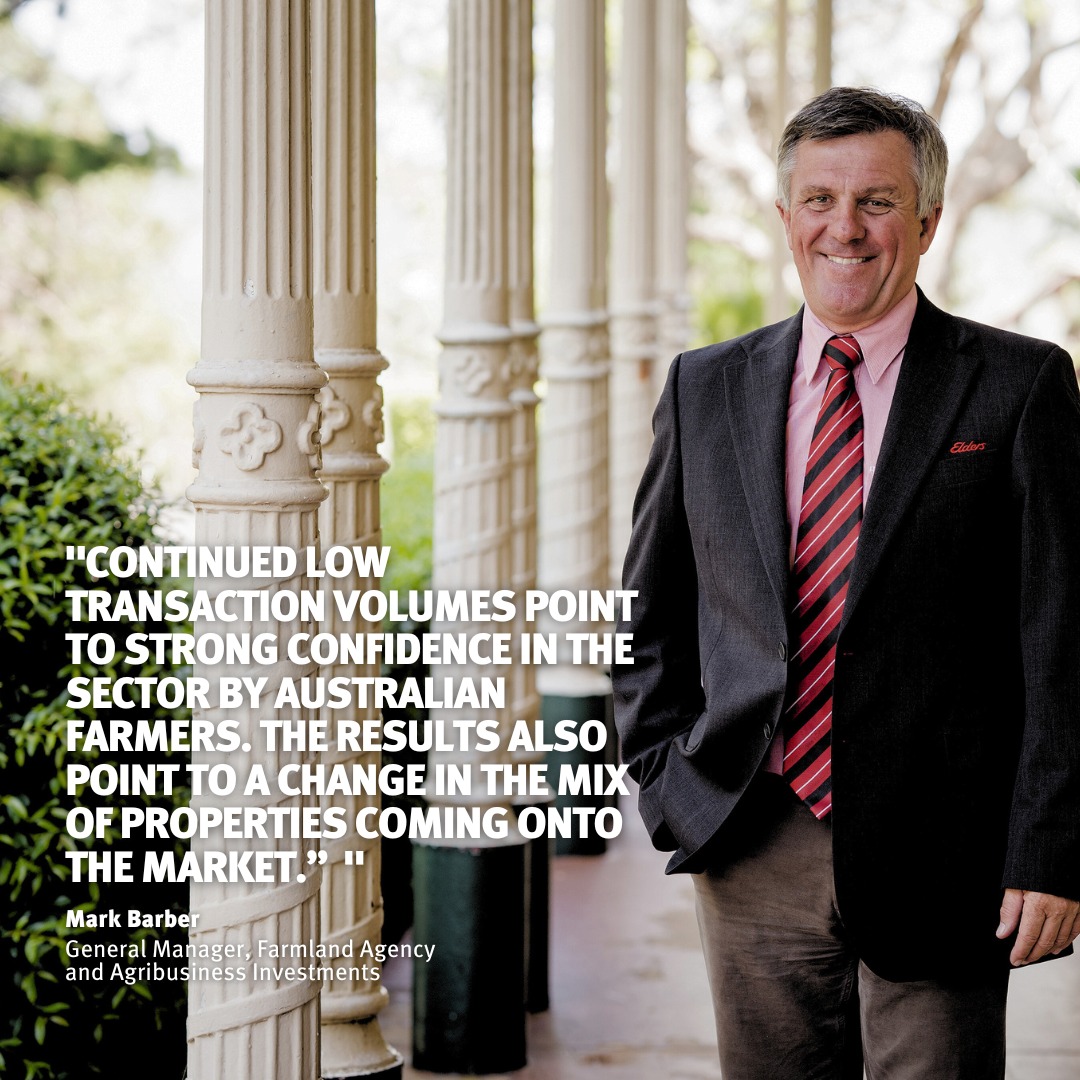 Rural guides and resources
Selling or leasing your rural property?
Australia's varied regions each have their real estate benefits and drawbacks. Let the rural experts at Elders Real Estate help you navigate the market to achieve the best possible return on your investment.
Meet some of our happy clients.
Salt Creek Harrow VIC
Adam exceeded all of our expectations. He assisted us greatly during the sale process, achieved an excellent result and now analyses our rural property acquisitions. We maintain contact with him regularly and highly recommend him.
~ Bec and Glenn
Boolgun (Riverland, SA)
Adam is an exceptional agent. He is genuine and understands the emotional decision to sell farmland after multi-generational ownership. His commitment, knowledge and communication with us was excellent. Adam has the ability to market to buyers from interstate given a vast amount of contacts. He has become our friend and trusted advisor in all property matters.
~ Allen and Jenny Buckley
Lake Hawdon Road, Bray
Grant is a very straight forward agent with a good knowledge of the market. He has the ability to achieve a good result in all circumstances. He is easy to get on with and communicates very well. We would be very happy to use Grant again should the opportunity arise.
~ George Legoe
"Akeringa" & "Bulgana", Bray
Grant was highly recommended by others in the rural industry. I found him and the Elders team to be a delight to deal with. They were very factual, honest, straight forward with their advice and always very approachable with any suggestions. Great to work with. Grant and his team exceeded my expectations. Thanks Tony.
~ The Bullock Family
"Woodgera", Greenways
As clients we appreciated Grant's patient and no pressure approach. Having owned Woodgera for nearly 40 years it was both a business and emotional decision for us to make. We felt Grant understood our situation and highly valued his input. Grant kept us well informed throughout the whole process and we were very thankful for his honesty and effort put into the sale of our property . We would highly...
~ Peter & Vicki Staude
The rural view
Stay up to date with the latest market news, trends, property investment tips and helpful advice from our expert agents.