Australian Capital Territory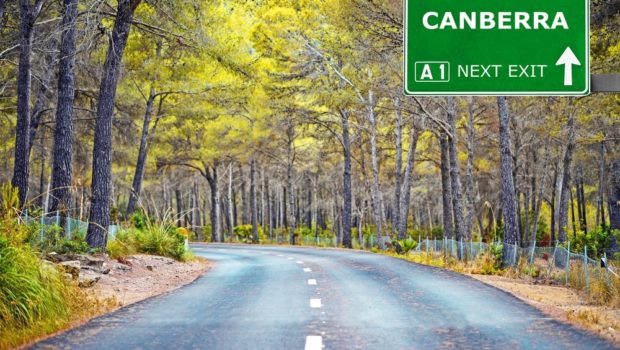 Published on May 10th, 2016
Where are the current property hotspots in the ACT?
Canberra and the Australian Capital Territory occupy a unique place in the property market of Australia. While other states and territories have significant regional markets, the 2011 census from the Australian Bureau of Statistics (ABS) reported that fewer than 500 ACT residents live outside of Canberra, making the Australian capital really the only game in town for property investors.
With such a relatively small population and thus comparatively small demand compared to other major cities like Sydney and Melbourne, the uninitiated might dismiss Canberra as a place that isn't worth investing in. However, when those same uninitiated people learn that the city was home to some of the Housing Industry Association's (HIA) top property hotspots across the country, they would likely quickly change their minds.
Bringing the heat
The HIA has released its annual report describing those suburbs in Australia which have the winning combination of high property approvals and population growth. These traits indicate an area that is growing both in demand and available property, making them excellent choices for people that are looking for their next investment.
Over 2014/2015, Wright and Coombs in the ACT made the top 10, as they recorded 127.3 per cent population growth as well as $216.5 million worth of dwelling approvals, according to the HIA. While these were the top performing areas, they were certainly not the only ones in the ACT. There were nine recorded overall: Certainly a solid performance from Australia's smallest state.
Looking to the future
Now is one of the best times for people teetering on the edge of jumping into property investment to take the plunge.
However, savvy investors and property buyers are likely asking themselves where the hotspots for this year are going to be. The HIA has an insight into this as well, naming ACT suburbs Franklin and Crace as areas with extremely high potential for demand and capital gains.
Considering the recent official cash rate drop and (hopefully) subsequent further fall in interest rates, now is one of the best times for people teetering on the edge of jumping into property investment to take the plunge. With rates as low as they currently are, and more potential cuts to come, it could very well be in your property portfolio's best interests to jump into one of these property hotspots while real estate is still available.
With CoreLogic RP Data reporting a fall in residential listings over the last year in the ACT, it would definitely be a good idea to utilise the services of a local Australian real estate agent to assist you in your search. These opportunities in the ACT may not last forever, so don't wait to buy real estate; buy real estate and wait!