Rural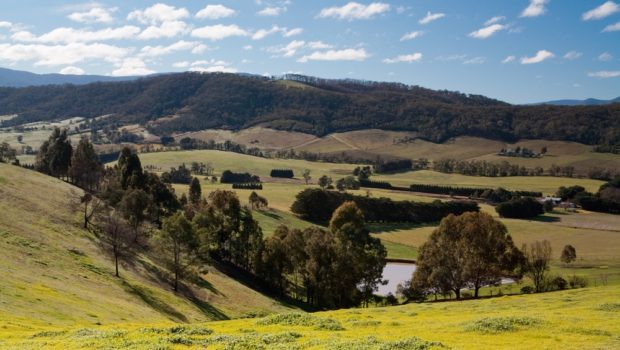 Published on May 21st, 2016
Regional Victoria shows powerful property value gains
When people are searching for property to invest in, they often overlook the regional areas of a state, passing them by due to their history of lower value gains compared to capital cities. However, in Victoria at least, this situation appears to turning on its head: according to recent Real Estate Institute of Victoria (REIV) figures, the regional towns of Victoria are outpacing their capital city counterparts.
What could be driving this kind of strong value growth?
Identifying the hotspots
There have been a multitude of regional areas that have seen some impressive growth over the last year, according to the REIV. Daylesford, for example, has had houses grow by more than 20 per cent to a median of $485,000. Meanwhile, the suburbs of West Wodonga and Soldier's Hill in Ballarat also put in a solid performance, seeing median value gains of 16.9 per cent and 17.5 per cent respectively.
However, the real star of the residential property show over the last year was the small town of Horsham in Western Victoria. In March of last year, this tiny town had houses valued below $200,000 – a real steal for any property investors. And had you bought into this small town, you would now be looking at an asset valued at $237,000. Compared to the regional average growth of 4.5 per cent and even Melbourne house growth of 10.79 per cent (according to CoreLogic RP Data), that is an incredible performance from this regional hotspot.
Why the growth?
Investors and first home buyers alike are tending toward buying in these growing hotspots while they are still available.
Regional Australia is often forgotten by investors, and as we can see from the above data, this can be a big mistake. But the question is why these small towns are suddenly becoming so popular, as demand picks up and brings values with it.
One possible explanation could lie within CoreLogic's recent analysis of Australian Bureau of Statistics data regarding internal migration. According to this analysis, young families are beginning to move out to the coastal and lifestyle lots of Australia, possibly being driven out of the cities by the unaffordable house values.
Perhaps a similar situation is occurring with these small towns – investors and first home buyers alike are tending toward buying in these growing hotspots while they are still available. Getting on a value growth train early on is, after all, integral to success in property. With Melbourne still showing very strong value growth, we could be seeing more people preferring to head a little further out from the city in order to find a bargain.
If you are an intrepid property hunter who isn't scared of rural property, make sure you get in touch with a local Australian real estate agent to discover a full range of regional real estate.