New South Wales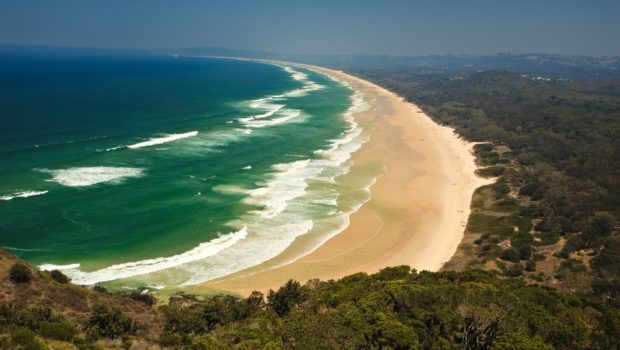 Published on July 6th, 2016
What was the strongest-performing region over the March quarter?
While everybody have been concerned over the values in the capital cities, it appears that there has been a roaring trade in regional properties over the last quarter.
Often forgotten in favour of their metropolitan cousins, the regional zones of Australia are continuing to go from strength to strength, particularly those with lifestyle lots. The improved affordability and the chance to get a lot more for your money is attracting plenty of Australians who have been priced out of the capital cities – and that demand is helping to drive the market over the last few months.
However, just like Highlander, there can only be one – one best-performing region over the last few months, that is. So just where was it, and why is it doing so well?
New South Wales remains consistent
New South Wales, being the most populous state in the country, has always been a haven for investors and first home buyers alike. While Melbourne has now beat out Sydney as the fastest-growing city, Sydney still retains its spot at the top end of the value charts.
However, regional NSW also has been showing its strength, according to one study from CoreLogic RP Data. Plenty have people have decided to head to the auction block or the negotiation table ahead of the Federal election, but not everybody with a property for sale has come out on top.
Almost half of all those people selling apartments in regional Western Australia, for example, ended up receiving less than they paid for their property. In regional NSW, however, that dropped to a tiny one in 10 failures – that's better than even some capital cities.
The grand reveal
Not all regions in NSW are created equal.
However, not all regions in NSW are created equal. While there was a strong performance overall, there can only be one winner. In terms of value increases, the crown is held by Illawarra, which CoreLogic reports had the largest annual gains in both units and houses.
On the other hand, people who are looking for high demand should be looking at Richmond-Tweed, which was the only area which saw a sales volume increase over the year: a 10.8 per cent compared to the previous 12 months.
Regional Australia has plenty to offer the investor who is willing to spread their net a little wider. If you want to get your hands on some of this property, make sure you get in touch with a local Australian real estate agent to discover a wide range of rural property.