General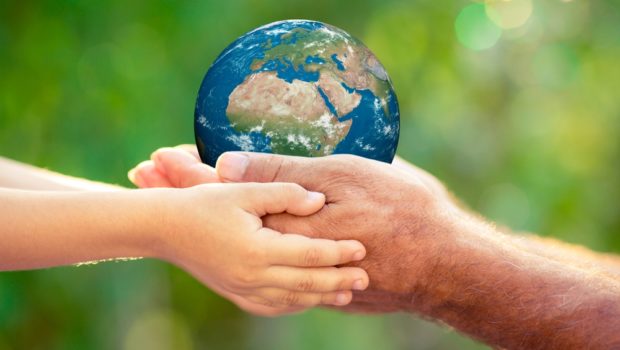 Published on October 5th, 2016
Which is Australia's greenest city?
We're heading towards a moment in our lives where we are more aware than ever about how the environment can support us. At the rate we are going, it won't be long until we're living in an unsustainable world. However, greener practices have slowed this process down, with whole cities striving to make the world a more liveable place.
When keeping in mind our own carbon footprint, whilst looking towards a new home, which one of Australia's cities are the greenest?
Victoria leading the way
Melbourne is one of Australia's flourishing cities, and there has to be a green reason as to why it's been rated the world's most liveable city by the Economist yet again.
Starting off, Victoria has an ongoing pledge to keep climate change under a 2 degree difference, and has a strategy set in place to remove all carbon emissions by 2020. For Victoria, the effects of climate change can be disastrous – having already seen some hardships over the years such as devastating bushfires.
Within Melbourne's CBD, you'll find the Council House 2 – which boasts a six-star green design rating, with 23 solar panels generating enough power to contribute to 60 per cent of its hot water requirements!
This building is one of the 138 green-rated structures in Melbourne, which is the highest concentration of green buildings per plot of land in Australia. When you're looking to move here, why not find a green building and help them meet their 2020 pledge?
What's New South Wales up to?
Meanwhile, over in Sydney, their local council holds the title as the first to be certified as a carbon-neutral council, back in 2011. However, the journey to bettering our climate began all the way back in 2008, when they offset all 100 per cent of greenhouse gas emissions emitted by the City of Sydney's council.
Each year, Sydney proposes to put $2 million towards renewable energy practices, generating clean energy to reduce carbon emissions, and offsetting emissions that can't be avoided. Many urban families are being urged to take a closer look at how they use energy in their own households.
Funding is also underway, to the sum of $34.9 million from the Australian Renewable Energy Agency, going towards large-scale installations of solar panels in regional NSW. This is estimated to generate enough power for 62,000 homes, or 2,800 schools, which is the equivalent of taking almost 80,000 cars off the roads!
"The share of NSW-based solar generation has increased six-fold," NSW Minister for Industry, Resource and Energy Anthony Roberts says.
You can rest assured that NSW is up there in terms of leading the way to a greener life.
Queen of clean – Queensland
Brisbane has much closer deadlines, with the aim to be a carbon-neutral council by 2017. It may be a bit behind the times compared to other cities, but those residing in this Queensland city will hopefully see the council succeed in retaining 40 per cent of mainland Brisbane as a natural habitat with native plants and wildlife.
The waterways are also subject to be made a renewable resource, with plans to make Brisbane a water smart city well underway. This both reduces flood risk, and also provides healthy rivers and bays where sustainable water will be available for the future of Queenslanders.
Across the state, several venues will host the Gold Coast 2018 Commonwealth Games, meaning sustainable buildings are all the more important to support the liveability of residents. Brisbane is certainly an area to keep an eye on, slowly aiming to be the greenest area of Australia – will you be there to see it?
Proposals, promises, pledges and property
There's certainly a lot going on as councils all strive together to keep Australia green. Of course, these are only a few of the plans for a sustainable future – there's countless more happening, and if you want to be a part of it, it starts with getting involved in community schemes.
To find out which suburbs are focused on going green, who better to tell you than your local real estate agent? You might be able to find a home that's as green as you wish!