General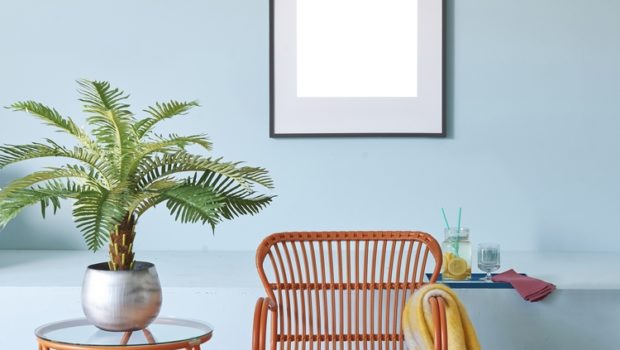 Published on November 11th, 2016
Three tips for feeling at home as a tenant
For some Australians, renting is only a temporary solution, as they save their pennies until they own their own home; for others, it's a lifelong lifestyle choice. Greater flexibility of location, the ease of moving, simple financial factors – there are plenty of reasons to rent instead of buy. But there's one thing that homeowners have that renters don't: The ability to permanently adjust their living space to better fit their own personal tastes.
However, there are solutions to this dilemma. It's perfectly possible to make that rented house into a home with a little ingenuity. Here are just three of them:
1) Keep it temporary
A bold yellow sofa throw could bring a little bit of the spring inside.
Some homeowners choose to spruce up their decor with new paint or wallpaper, but renters won't always have that option. Unfortunately, a lick of paint or fresh wallpaper are deemed as permanent changes. You often won't be able to make such adjustments without express permission, and even temporary wallpaper can leave marks that are more permanent than your landlord might like.
Instead, try getting creative with the colours of your throws, pillows, lampshades, curtains – anything that can be placed and removed without glue or nails. A bold yellow sofa throw could bring a little bit of the spring inside, while a rich burgundy drape could make you feel like true royalty. Get out the colour palette and experiment; even a small adjustment could make a big difference.
2) Bring the outside, inside
Green living is all the rage in modern Australia, but as a renter it can be tough to get back to your environmental roots. After all, you won't be able to simply throw up a few solar panels or update the insulation.
That isn't to say you can't get a little closer to Mother Nature in a rental property though. Bring the outside inside this spring with a few bright, bold flowers. If your thumbs are more black than green, try out some succulents instead. They tend to be a little more forgiving to those who aren't consistent with their watering.
3) Don't forget about the outside
If you live in a rented house (or even an apartment with a large balcony), the outside is a prime spot for playing to your personal tastes. If you're of a practical mindset, a vegetable or herb garden might be a great addition. Prefer something bright and beautiful? Get the trowel out and start planting bulbs. Either way, you're unlikely to find any protest from your landlord if you're increasing the kerb appeal of the home!
If having a personalised space is important to you, talk to a real estate agent or property manager at Elders Real Estate before you lease. Our property managers are experts and always happy to advise you on your options as a tenant at any stage during your lease.