General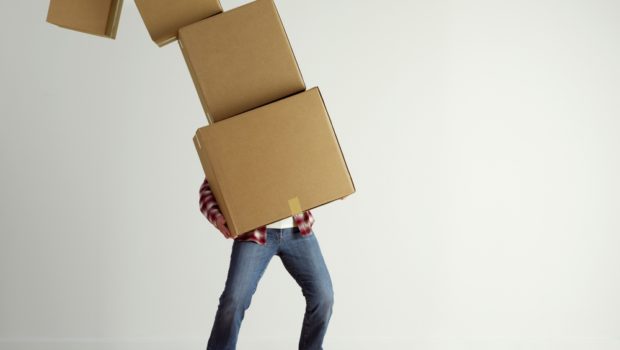 Published on December 8th, 2016
3 things to remember when moving house
Every year, hundreds of thousands of Australians make the decision to move house. It's a common exercise, but many people find it a very difficult process and often don't know where to begin.
Whether you're a tenant or a homeowner, there are professionals who can help you. As moving day approaches, don't let things slip by the wayside. Here are three important things to keep in mind when you do get started:
1. Organise the logistics
Moving house is mostly a logistical exercise. There are a wide variety of checkboxes you'll need to tick off in order to make sure the process is smooth, including organising moving people, redirecting mail, cleaning the property and removing unwanted household items.
Start with removing unwanted household items, which can tie in well with the cleaning of the property. Consider hiring a skip to throw out the various knick knacks, curios, pieces of furniture, and so on, that you no longer use. By removing these before the move rather than after, you are eliminating an additional logistical workload in terms of their transfer during the move.
Take responsibility for the packing and transfer of valuable items.
2. Keep your valuables safe
While a moving company will be able to assist with most of the standard packing, you should take responsibility for the packing and transfer of valuable items.
Keep passports, tax records, licences and so on apart from your usual storage, along with jewellery and other small precious objects. Don't leave them loose in a jewellery box either – place them in small plastic bags, organised by metal type to reduce potential damage. Documents should likewise be kept in separate folders to ensure they don't mingle or get lost.
3. Notify your utilities providers
If your new home already has the required utility connections, you'll need to contact your electricity and gas distributors before the move to get connected. At the same time, you'll want to disconnect your current home – but make sure they delay this until you have actually moved.
Your new home may not have a connection, in which case you'll have to speak to a utility retailer to arrange one. This can take longer than a reconnection, so it's best to organise this well in advance – in fact, this could be something you do before anything else.
Moving home is a long and time-consuming process; finding one can be even harder. Get in touch with your local Elders Real Estate office to find out how we can help you find your next property.