General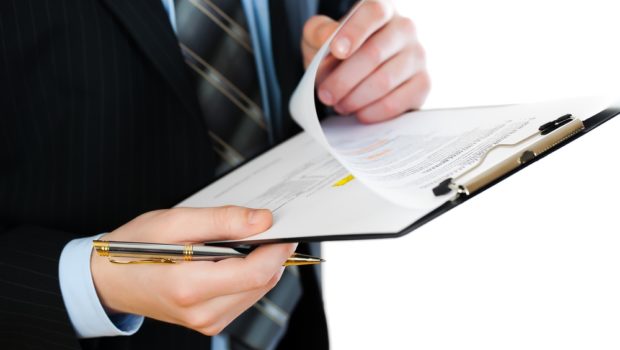 Published on December 14th, 2016
What does a conveyancer do?
You've hired your real estate agent, you've listed your property and you think you're ready to sell your home – or buy another one. There is still a raft of legal documents and procedures to follow throughout the sale, from start to finish. It can be overwhelming; but a conveyancer can help.
Here's what you need to know about these members of your property team, and when you need to speak with them.
What is a conveyancer and what do they do?
Consulting with a conveyancer early is a good idea.
A conveyancer is a specialist legal adviser involved in the buying and selling of property in Australia. Depending on where you are in the country, you can find them working either independently as licensed conveyancers, or as part of a law firm.
As part of the buying or selling process of property, you will be required to find information, review contracts for sale, arrange payment of stamp duty, as well as figure out if the local governments have any vested interests in the property. It isn't just pure legalism either: some information may not have been disclosed during the sale, and a title search may reveal something that you or the buyer should have known about before purchase.
Rather than having to do this yourself and potentially making a mistake, a conveyancer will handle it for you, or guide you through those parts that require your own hand. 
When should I hire a conveyancer?
Because they advise on a wide variety of legal issues and prepare a myriad of required documentation, the sooner you can get a conveyancer on your team, the less likely you are to trip up in the selling or buying process. Generally, consulting with a conveyancer early is a good idea.
Currently, licensed or registered conveyancers only exist in New South Wales, the Northern Territory, South Australia, Tasmania, Victoria and Western Australia. There are plans from the Australian Institute of Conveyancers to expand the licensing system to allow for independent conveyancers in Queensland. But for the time being, you will need to seek out a law firm with a conveyancer or conveyancing solicitor there or in the ACT.
Conveyancers are an important part of your property team, but they are only a single part of the greater machine. You'll still need the assistance of a good local real estate agent to make the most of your property aspirations. Get in touch with Elders Real Estate to find out how we can help you buy or sell property in Australia.