Northern Territory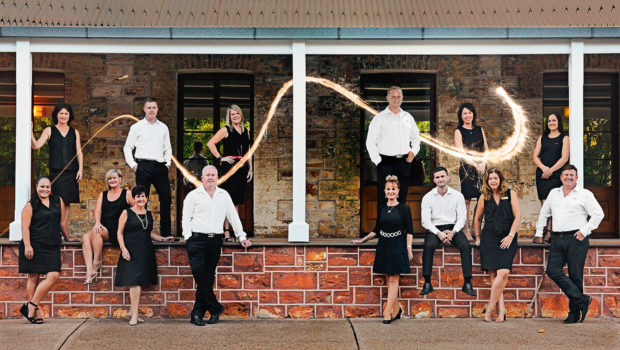 Published on December 15th, 2016
What's it like to be part of NT's top real estate agency?
Elders Real Estate NT tells us about the team, culture, what motivates them to go over and above for clients and the property market for 2017.
What can clients expect when visiting Elders Real Estate Darwin?
From the moment our clients and prospective clients make contact with Elders, they are greeted by employees who get enormous pleasure from continually exceeding expectations. The reason behind this – we genuinely love what we do here at Elders. From the initial point of contact with myself at reception, through to our Administration Team, Property Management, Sales Department and our dedicated Managers, every team member is working for you, our client, to deliver second to none, quality customer service and expert advice.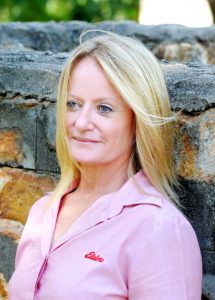 Our reward for our dedication – your satisfaction. We are extremely proud recipients of the 2016 REINT Large Agency of The Year Award for the fourth year in a row.
– Kerry Dyer – Receptionist



What is like to be part of the Elders network?

Elders has a network of Real Estate Professionals with over 300 offices operating right across Australia. Our expert team can provide knowledge and experience for a wide range of real estate services, including residential and commercial sales, property management and more. With such an expansive network working together we are able to provide a superior level of service to our clients. Elders is focussed on delivering ongoing training and support to each member of the team. Our culture is based on our shared values which reflect the One Elders approach: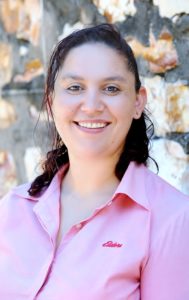 Integrity – behaving with honesty and integrity in every interaction
Accountability – being accountable for results
Teamwork – using the power of the team and respecting the contribution of every person
Customer focus – growing valuable customer relationships and showing pride and passion in our organisation
Innovation – delivering innovation and continuous improvement.
– Renee Walker – Senior Sales Support – Rent Trust Accounts

Elders Real Estate Darwin has been awarded the REINT Community Service Award – what are your highlights from the Elders Community Spirit initiative?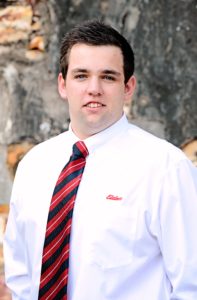 Winning the REINT Community Service award was an amazing achievement after a full year of giving.
It's hard to choose a specific event or charity as they were all amazing! From Christmas with the Salvos, to the million paws walk with the RSPCA – each event had its highlights. I will say working with the RSPCA, and additionally the Canine Expo, was possibly the most fun for me as a dog lover. At the Canine Expo I did have the pleasure of dressing as Spike who is the mascot dog for Elders Real Estate. The best part of the Elders Community Spirit initiative is actually getting hands on and helping the community. There is no better feeling than giving to others who need it and I look forward to our next year of community projects.
 – Mathew Pullman, Senior Sales Support Officer Real Estate


Being the fourth year in a row the agency has taken out the REINT Large Agency of the Year, how does the team consistently strive to better?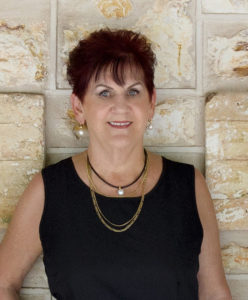 Team Spirit is one of the strong factors in the ongoing success of this amazing team, fostered by the desire to strive for excellence in all facets of the industry. Ongoing training on new concepts, especially in this 'digital' world, focussing on the latest innovations, as well as support and encouragement from our peers. Sharing knowledge, cheering the wins and discussing our challenges creates both strength of character and the heady excitement of success. Helping new people grow in experience and expertise within the company and encouraging everyone in their daily tasks is how we strive to be the best.
– Gennie Cox – Real Estate Sales Representative

As the newest member of the Elders Real Estate team in Darwin, what attracted you to Elders Real Estate?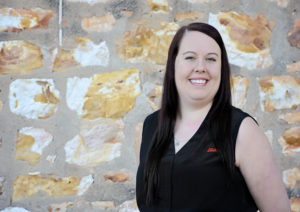 I have been working at Elders Real Estate for a period of 8 months. Previously, I worked as a customer service specialist with one of the main banks in Darwin and have always been focused on helping customers reach their goals.
After purchasing my first property it changed my outlook on the Real Estate Industry and I kept wanting to be involved. From the day I was interviewed at Elders I felt welcome and could tell I was going to enjoy my new career in this industry. With the training and support I receive from Elders I know that I have made the right decision for my career.
I will continue to focus and develop my property management skills in order to gain a more professional approach to the industry and hope to be here for many years to come.
– Rachel Langley – Property Manager

As the longest serving member of the elders real estate team what has motivated you over the years?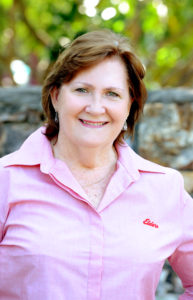 The first response to this question is the people I work with, which is why I have been with Elders for over 20 years. It is a team environment with all aspects of the Elders network working together to achieve a Company we can all be proud of.
The work is challenging, but working with structured procedures in place makes the work load that much easier, no day is ever the same. Meeting many different groups of people, and hopefully bringing each situation to a successful conclusion for all parties has motivated me over the years.
Working with Elders you know you are working with a professional Company, and I couldn't imagine working anywhere else.
– Jenny Wilkshire – Residential Property Manager

What sets Elders Real estate Darwin apart?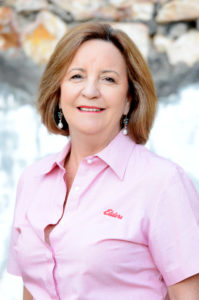 Every member of our business lives and breathes a culture of great service.  Going further than just stating "we offer great service," the whole heartbeat of each of our four offices, plus the entire national Elders network, lives to offer fantastic service far superior than their competition. Our success story is in our recognition by our loyal clients.
– Diane Davis, Commissioner of Oaths




What are you most looking forward to about hosting the 2017 Elders Real Estate Conference in Darwin and showcasing the NT?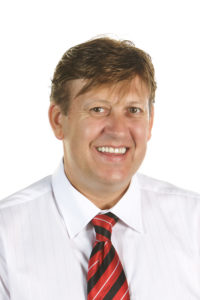 We are privileged and excited to host the 2017 Elders Real Estate Conference for delegates from across the national Elders network.
Up here in the Top End we are proud of our lifestyle and what we have on offer. It is the perfect time to showcase our beautiful city, Darwin Harbour and surrounds. For most of the people attending this conference, it will be their first visit to the Top End and we will make sure they have a memorable time.
We will be hosting a Gala Evening and showcasing local entertainment and cuisine. There will be extra tours made available for the conference delegates to visit some of our world heritage locations, including Lichfield National Park and Kakadu, and we'll even offer a swim with a three metre Crocodile at Crocosaurus Cove in the middle of the CBD.
Elders Real Estate delegates can certainly expect a conference like to no other when they visit the Top End!
– Kevin Rogers – Residential Sales Consultant

What's in store for 2017 for Elders Real Estate Darwin?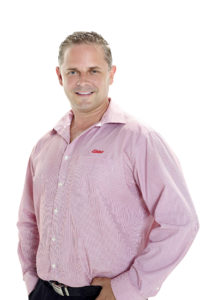 The New Year always provides excitement and anticipation within the real estate industry and the welcome arrival of new people in Darwin, the city comes alive with new faces. With a new government in place for the start of 2017 further confidence grows that Darwin will build to be an even better place to live in and invest in.
With this excitement and growth, Elders will continue to be the largest agency in Darwin and provide amazing service that is expected not only by our clients but also the Elders team ourselves.
– Derek Hart – Property Consultant