General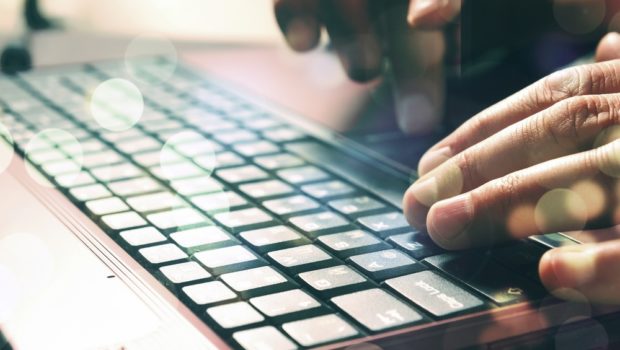 Published on December 20th, 2016
What is the future of the Australian property industry?
Digital: it's become a byword for success in the modern age. We have computers that fit in our pockets and technologies that make our lives easier being developed every day. That same digital trend stretches right through to one of the oldest industries in human civilisation: property.
Here's what we think the future of property will look like, and the technologies that will redefine our industry.
Drones
We are starting our discussion with a slight misnomer. Drones are not the future of real estate in Australia – they are the present. Right now, as you are reading, there will likely be a property inspector or photographer using a small, unmanned aerial vehicle to check the roof and guttering of a property, or capture the best angle from a birds-eye perspective.
Rather than needing to hire a specialist or having to spend time clambering over the roof of a home, real estate professionals can instead employ these useful gadgets – small enough to fit easily in the back of a car – to market a home to its fullest. Inspections, too, are made far easier via the use of a drone, reducing the risk to the inspector themselves, making the process faster and potentially more accurate along the way.
Construction, marketing, inspections, entertainment, photography – there are few realms in which drones don't have a use. Chances are, you may have already seen an agent utilising a drone in an appraisal, but if you haven't, keep your eyes on the skies: drones are here to stay.
Virtual reality
Imagine this: rather than having to travel out to a distant suburb or city to see your potential new home, you can instead simply sit down on your sofa, put on some goggles and go for a viewing at a property a hundred miles away. No long trek required.
That's the reality for some buyers in Australia today – or rather, virtual reality. It isn't just a tool of entertainment anymore; virtual reality is revolutionising the way we view property and experience the buying process.
With cheap, easy-to-access VR units such as Google Cardboard already available, the leap into cyberspace is less of a jump and more of a step in a new direction. If you've ever seen a home you'd like but groaned at how far away it was, your prayers may soon be answered through the liberal application of real-estate-centric virtual reality.
Big data
Big data: there are very few industries in Australia that aren't using it in some form. From healthcare providers using patient data to better illness outcomes, to manufacturing plants being able to design products for ultra-specific, individual customer needs, big data is a modern reality for the majority of Australian businesses.
Real estate is no different. Until recently, marketing a property was about placing ads, contacting possible buyers or using methods that otherwise are intended to directly bring buyer and seller together. While, for the most part, this was an effective strategy, big data could revolutionise that process forever.
A system built around the deep insights of what individual buyers want and what individual sellers need could cut property acquisition time, reduce unwanted propositions and generally improve the entire property hunting process altogether. Use of big data is a powerful advantage for real estate businesses, so don't be surprised if you start seeing your local agency begin to utilise it to its fullest extent.
There's a lot in store for the future of real estate – nearly all of it digital. But no matter how advanced technology gets, there's one thing that always stays the same: the value of the human touch. People will always need a good real estate agent to help them through the process of buying or selling their home. Get in touch with Elders Real Estate today to find out how we can help you.