General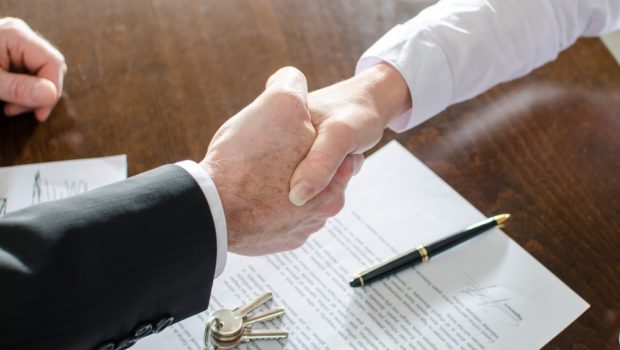 Published on January 25th, 2017
Are you a secret passive property buyer?
Passive buyers are a growing phenomenon all over Australia, real estate agents report. They're appearing at property auctions and the negotiating table, appearing out of nowhere to snap up some prime pieces of real estate before disappearing out into the ether. Could you be one of them? Is it really beneficial to be a passive buyer? Or is it time to show your property-buying hand?
What are passive property buyers?
The truth is that if you want to find the perfect home, being passive isn't going to be enough.
If you were a regular at local property auctions, chances are you'd spot a few familiar faces. Some might be buyer's agents acting on behalf of their client, but you'll also likely notice a fair few average Australians as well. It's the same situation at open homes – if you're a frequenter of these events, you might even get to know other prospective purchasers by name!
However, there's a growing trend of unknown buyers turning up and successfully bidding for properties. No one has seen them before and they're not seen again until the next time they do it. These people are known as passive buyers – but the reality is that they might be doing themselves a disservice.
The reasons for not involving oneself in the everyday property market are numerous. You might be leasing and suddenly snap up a rare home that is within your price range, or you could find the perfect home and jump on it while you still have the chance, or one of a host of other reasons.
Should you be a passive property buyer?
Whatever the excuses, the truth is that if you want to find the perfect home, being passive isn't going to be enough. Lucky finds aren't going to be consistent enough to get you into the home that you want that is still within your price range – especially with property prices being so high these days. You could find that you miss out on the home of your dreams, simply because you didn't get the information in time.
Don't rely on luck. Newsletters, attending auctions and generally keeping in touch with your real estate agency and the local community will all help keep you in the loop and let you know what is going on in the property market. Rather than having to rely on stumbling across the right buy, you'll be able to assess your options on a regular basis. Information is key to making an informed decision, after all.
If you're interested in kicking the passive habit and taking true control of your property aspirations, get in touch with your local Elders Real Estate agency today to find out how we can help you.