General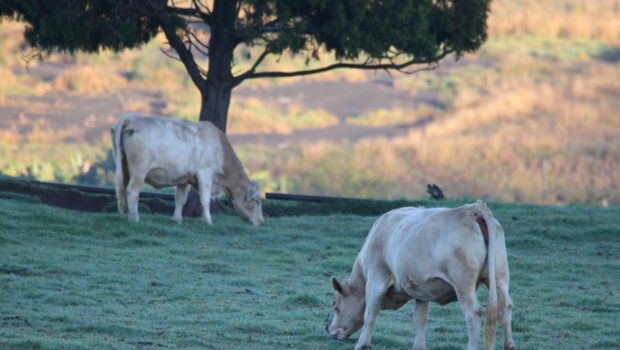 Published on February 13th, 2017
Does Australian rural living make you happier?
Country living: according to some studies, it makes you less stressed, improves your social life and could even be the key to a healthier lifestyle. But are rural properties really the magic bullet to all of your modern day woes? Let's take a closer look at this bold statement and whether the country life is suitable for you and your family.
The stressed inner cities of Australia
Rural homeowners tend to be less stressed, less anxious, feel safer and more connected with their communities.
Stress is a fact of modern life. Worrying about your health, your money and your job is a common pastime for many Australians, but you might be surprised by just how much it is affecting us. The Australian Psychological Association discovered that about one in three of us have a significant level of distress in our lives, and more than a quarter report having above-normal levels of anxiety and even depression.
Personal finances is the most bothersome issue, closely followed by family issues and personal health – and living in the city may not be helping those levels of worry. Researchers from the Arkin Mental Health Institute of Amsterdam have found that mood disorders and anxiety disorders were far more common in cities, even when controlling for other major factors. In other words, people in cities are more likely to suffer from severe anxiety than those in rural locales.
What are the benefits of living in the country?
Meanwhile, regional communities are experiencing the exact opposite. The Australian Unity Wellbeing Index shows that people have higher relative levels of wellbeing, while regional areas like Murray in Victoria and Maranoa in Queensland report some of the highest levels of general life satisfaction . Meanwhile, the Australian Institute of Health and Welfare says that rural Australians in general have been found to have higher levels of social cohesiveness. That is, they were far more likely to take part in volunteer work as well as feel safer within their community.
In other words, rural homeowners tend to be less stressed, less anxious, feel safer and more connected with their communities and generally just be happier than those who live in the cities.
That isn't to say the rural life is for everyone. Living in the regions does come with some drawbacks, like a longer commute or distance from important amenities, but those who are trying to find a less expensive or larger home with a fair bit of land to escape to, it might be just the ticket to escape your inner city problem.
To find out more about living in rural Australia, get in touch with the experts here at Elders Real Estate and discover how we can help you buy a hobby farm or lifestyle property in the country.