General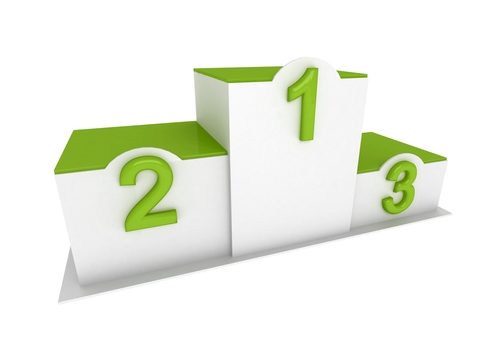 Published on March 20th, 2017
Who has the best property market in the country?
There is no such thing as the 'Australian property market'. Every city and state is in a different part of its property cycle, and as such there's no one blanket statement you can make about real estate that can apply to the entire country.
For example – just as Sydney and Melbourne are slightly over the peak of their value growth, Perth is currently experiencing a downturn in real estate values. This changes all the time as supply, demand and many other influencing factors shift. As for who is performing the best right now, we've broken down CommSec's State of the States to help you stay informed.
Best overall construction work: Northern Territory
The CommSec report ranks current growth in many areas against ten-year averages, showcasing which states and territories are performing well compared to long-term trends. For overall construction growth (residential, commercial and engineering), the Northern Territory came out on top.
It was followed by New South Wales, Victoria, Tasmania and the ACT, with South Australia, Queensland and WA performing below long-term averages.
The NT's strong performance is largely due to work on gas projects, however. According to the Housing Industry Association's release on December housing approvals, Tasmania and Victoria currently lead the way for the construction of residential property.
Strongest housing finance: Victoria
Based on November 2016 figures, Victoria (11.9 per cent above decade averages) only just edges out the ACT (11 per cent) and NSW (10.6 per cent) for the highest value of commitments to home loans.
The only states and territories where housing finance is weaker than ten year averages were WA and the NT. The latter's commitments are down 25 per cent on decade averages, suggesting some real weakness in the northern markets at the moment.
Most homes being built: New South Wales
This is one of the best indicators of housing supply, which is necessary for a healthy real estate market. As you may expect, New South Wales comes out on top – dwelling starts are up an incredible 81 per cent on decade averages. Queensland and Victoria were second and third, respectively.
It shows that even though construction is said to be past its peak, the overall strength of the housing market on the east coast is incredibly high compared to long-term figures, with a large pipeline of activity coming through.
Highest population growth: Victoria
Of course, supply has to be matched by demand. And in terms of population growth, Victoria and New South Wales are again the front-runners nationwide. However, there is good news in this category in that every single state or territory currently has population growth above the ten-year averages.
More people tends to be a driver of construction and economic growth, so this bodes well for residential property markets everywhere. Victoria has the best performance in terms of both annual growth and comparison to decade averages.
Biggest real estate value growth: New South Wales
On an annual basis, CoreLogic RP Data says that Sydney's median values went up by nearly 16 per cent over the 12 months to January. Considering the predictions of a slowdown across our real estate powerhouses, this is an incredible display of resilience from the NSW capital. Melbourne takes out second place, with 11.82 per cent median value growth.
There is no one big Australian market.
Overall, there are two clear podium finishers for property market strength – New South Wales and Victoria. NSW's dwelling starts and value growth give it an edge over its southern counterpart, but both are performing extremely well for both buyers and sellers.
For markets to watch, Queensland (particularly Brisbane and the Gold / Sunshine Coasts) have solid supply and growth, while the ACT appears to be picking up after a few sluggish years.
But as we said in our introduction – there is no one big Australian market. You'll even find mini markets within cities and states! To better understand the area you want to buy in, get in touch with the team at Elders Real Estate.