General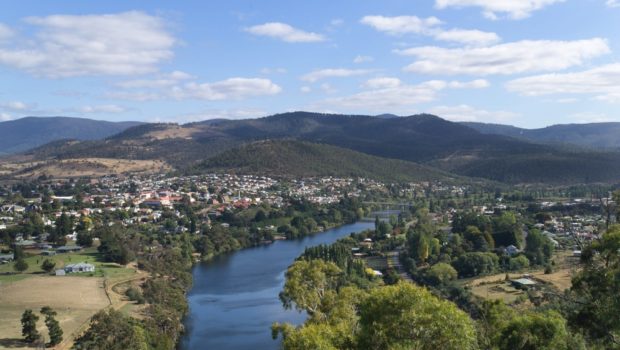 Published on March 22nd, 2017
How long does it take to save for a first Australian home in 2017?
It's tough out there for first home buyers – but it isn't impossible. With careful planning and the help of financial and property professionals, clearing the hurdles to owning residential property in 2017 can be made much simpler. However, one of the biggest issues can be the enormosity of saving for a deposit. In fact, some research has shown that 11 per cent of first home buyers can spend as long as a decade saving for this.
"11 per cent of first home buyers can spend as long as a decade saving."
To help you out here, we have collated data from BankWest and Finder to identify how much a 20 per cent deposit is in each state and territory, as well as the average time taken to make this up. Remember – this is for couples on average income, saving 20 per cent of what they earn to buy at average market prices state- and territory-wide.
Tasmania: 2.8 years
The southernmost state has the smallest average first residential property deposit, at $57,200. This would take a couple on average wages 2.8 years to save for – a period that has actually gone down in the last five years.
Western Australia: 3.5 years
In WA, the average 20 per cent deposit sits considerably higher at $94,400. That being said, stronger wage growth and a weakening housing market mean that a couple would only have to save for 3.5 years to achieve this – the second-shortest time period in the country.
South Australia: 3.6 years
In third spot for time taken to save is SA. The time it takes to save went up considerably between 2015 and 2016, but it will still only take 3.6 years to save for a $78,700 deposit.
Queensland: 4 years
While Queensland has an average 20 per cent deposit size smaller than WA ($92,800), the difference in average wages means it takes an average of four years to put this together.
Northern Territory and ACT: 4.3 years
Two territories, two stories. While the ACT's property values have remained relatively steady in the last few years, NT values have shot up, increasing the length of time to save for a first home from 3.4 years to 4.3 years, in the space of 12 months.
In the ACT, the average deposit is $117,600. In NT, it is $102,000.
Victoria: 4.4 years
Despite being a powerhouse of real estate growth recently, Victorians overall spend 4.7 years saving for their $108,900 deposit on a first home.
New South Wales: 5.7 years
As you may expect, it takes the longest to save where property is the most expensive. In New South Wales, you could wait on average 5.7 years to save enough for a $138,600 deposit – more than many would care to wait.
However, it must be stated that these are all based on averages. First home buyers that want to cut down their real estate waiting time can find more affordable suburbs, structure debt differently, save at a faster rate, use guarantors and government grants, not to mention avoid buying a house altogether – units are preferred by many.
If you want to get a better gauge of the 2017 first home buyer market in your area, contact the team at Elders Real Estate or Elders Home Loans. Our expertise can find you the first home of your dreams.