General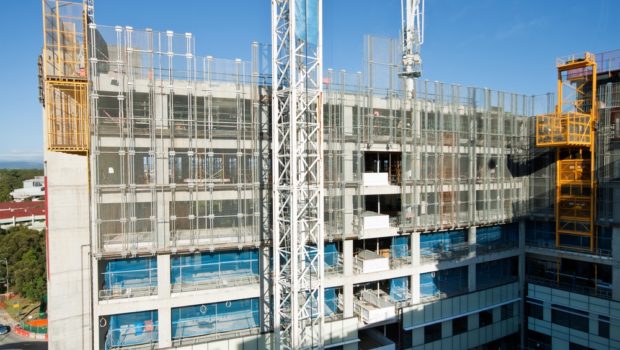 Published on March 28th, 2017
Has residential construction hit its peak?
Supply and demand are words that every property buyer should understand. When somebody says the construction peak has finally hit and supply may be starting to drop off, ears should be pricking up. Let's take a look at some industry experts' thoughts on the construction boom, whether it has peaked (and where) and the potential effects on the buying experience in 2017.
Has the construction market peaked?
Residential construction across Australia has been big business in recent years, steadily climbing ever since 20111. Houses have seen some solid increases since then, but the real star performer has been apartments. Monthly dwelling approvals for units hovered around 12,000 at the peak, overtaking houses in number of approvals in the last couple of years.
However, it appears that the good times are now over for Australian apartment buyers. There was a 41.8 per cent drop in unit approvals in October 2016 compared to the same month in the previous year, and some commentators are saying this is the result of apartment approvals returning to more normal levels. Approvals are certainly still higher than the average, but the consistent monthly drops even in the volatile apartment building space is an indicator of a downward trend.
This being said, some cities are bearing the falls quite well – particularly Sydney. Melbourne and Brisbane are seeing what is likely to be described as a welcome drop in approvals, otherwise oversupply would be a serious concern, while Sydney continues ever onwards and upwards. Depending on your location, this softening in approvals could be strongly felt or just a blip on the radar.
How will this affect my home-buying experience?
Home buyers in 2017 could be looking at fewer homes coming onto the market.
If the peak is over, as some experts suggest, home buyers in 2017 could be looking at fewer homes coming onto the market. As a result, you could start seeing some price increases in the apartment sector, assuming that demand remains high. People are still choosing to build houses in Australia, but the big projects of apartment block construction are taking a slide.
Houses, however, could also be seeing some changes as a result of this change in priority. New building may be slowing, but the renovation market is definitely picking up2. Some predict that this will help soften the effect of lowered new home builds, and house buyers in 2017 could start seeing more up-to-date and modernised listings come onto the market as people decide to improve what they've got rather than buy new.
There may be fewer new homes but more modernised established places as well as potentially lower supply in some places. Meanwhile, Sydney remains defiant in the face of a softening apartment market. If you'd like to learn more about your buying experiences in 2017, make sure you get in touch with the local experts at a nearby Elders Real Estate office!
1http://blog.corelogic.com.au/2016/12/sharp-fall-unit-approvals-october-likely-marks-peak-residential-construction-cycle/
2http://hia.com.au/~/media/HIA%20Website/Files/Media%20Centre/Media%20Releases/2016/national/Home%20Renovations%20to%20Recover%20as%20New%20Building%20Slows.ashx