General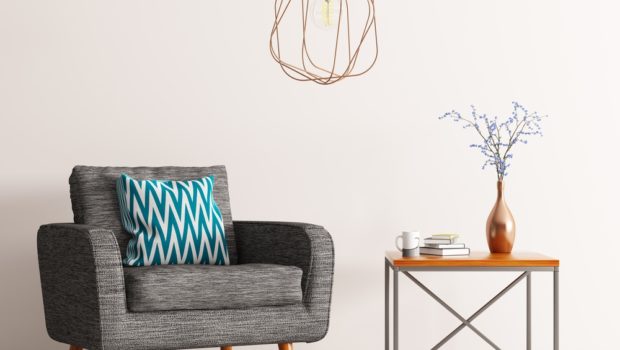 Published on April 7th, 2017
3 interior design trends to boost property value in 2017
We all know that renovations add value to a property. But how do you decide what interior design trends to choose from? Looking at trend forecasts, we look at some ways you can add value to your home ahead of a sale. These aren't just value-adding, they're in particular demand this year.
In 2017, residential property owners and investors should consider earthy colour schemes, terra cotta tiling and marble/brass combinations to increase the value of their property. Here's how to do these trends right.
1. Greens and earthy tones
When it comes to your colour scheme, you should be thinking lush and earthy – flourishing greens paired with calming blues. Environmentalism is big at the moment, and interior design trends are following suit.
Think flourishing greens and calming blues.
Your colour scheme needs to project a welcoming space where potential buyers feel calm. Pairing greens and earthy hues with white or cream palettes on the walls and furniture is also trending at the moment, heavily influenced by Scandinavian minimalism that was fashionable in 2016 and will continue to be this year.
This trend isn't expensive to implement and could simply involve adding some pot plants to your windowsills or placing some deep green cushions and blankets on your living room sofa. Simple additions like these will only set you back a few hundred dollars, but can make a significant impact to the look and feel of your home.
2. Terra cotta tiling
Something that works really well with green tones is terracotta, another value-adding interior design trend this year. Tiles in a kitchen or outdoor areas give a rustic feel and are also easy to clean and maintain.
Terracotta floors are also durable, which is something your real estate agent can emphasise to potential buyers – they won't need to replace them, which is a big plus. You can expect to pay around $70 per tile.
Marble and brass
In terms of materials, these two will both be incredibly popular in kitchens and bathrooms this year. Marble is polished, clean and adds a little luxury to these spaces. Brass should be used in moderation but also lends a little character to cooking and washing spaces.
You'll be looking at approximately $200 for a standard marble tile, though this could differ according to the size you're after.
Incorporating great interior design can boost the value of your property significantly, but they aren't the only way to increase its worth. If you want more advice on how to maximise your sale price, talk to the team at Elders.