General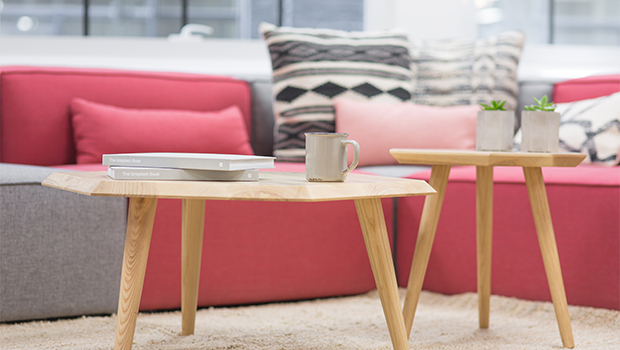 Published on June 5th, 2017
Why home staging is worth it
These days, home staging is a selling tool that many vendors wouldn't do without. Staging your home for maximum appeal allows vendors to stand out from the crowd and showcase their assets to the best of their ability.

As home staging takes hold, many real estate agents encourage vendors to consult professionals as part of getting their house ready for market.

One such business, Dressed for Sale, now has offices in Adelaide and Melbourne, with plans to roll out both in Sydney and internationally in the future.

Tiffany Murray, Managing Director of Dressed for Sale is a strong advocate of home staging, with over 1500 successfully staged and sold homes under her belt.



So what are the key benefits of staging for vendors?

"They will get a faster sale and a better price, in every situation," states Murray.

And where some homeowners may assume that home staging is limited to the placement of furniture and ornaments, in fact the process can start long before that. If cosmetic renovations need to be done to the house, or even if a vendor just wants an outside opinion on what needs doing, professionals are there to help.

"We do it all, we solve their whole problem, we project manage, for example painting, flooring and electrical," says Murray. A good home staging company won't try and talk a vendor into work that won't impact on the sale, but sometimes a professional eye can see what a vendor can't.

Skilled stylists will work with vendors to look at their home as a product for sale, rather than a capsule for those cherished memories, and add objectivity to an often emotional experience. When you're staging for sale, you want the buyers to see themselves in the home, so depersonalising your decor is key. Often, home owners struggle to separate themselves from the home for sale, and the years of experience that a professional stager brings can be invaluable.

Preparing to sell a home can be costly, so vendors on a budget are advised to stick to the key areas. 86% of potential buyers will look at the property online first, so how your house looks in photographs is vitally important. Agents agree, too, that buyers spend a lot more time researching property than they used to, which means they know what they want and what the competition looks like.



For example, Murray advises never to stage a house with single beds in the bedrooms. "It actually makes a room look smaller. We will put a queen bed in it, and it makes it look larger. To maximise your price, you must maximise your bedrooms, because then you will get a larger variety of buyers interested."

Conversely, those bulky antiques should go: they may be heirlooms, but if they're too big for your living space they'll make it look smaller and more cluttered.

Decluttering is also key, and here too an objective eye can help. When you've lived in a home for a long time, you no longer 'see' the objects around you the way a stranger will, and you're unlikely to be ruthless.

It may seem daunting to spend money on a house you're trying to sell, not to mention the emotional aspect of handing over the details to someone else. What does Tiffany Murray advise?

"It's the biggest asset you're ever going to have. You don't go to the prom in your dirtiest dress, with your shoes not polished, expecting to pick up the prince. You are putting the mascara on the eyes of your home."

A layer of mascara does indeed sound like just the ticket for making a property shine and stand out, in today's competitive market.