General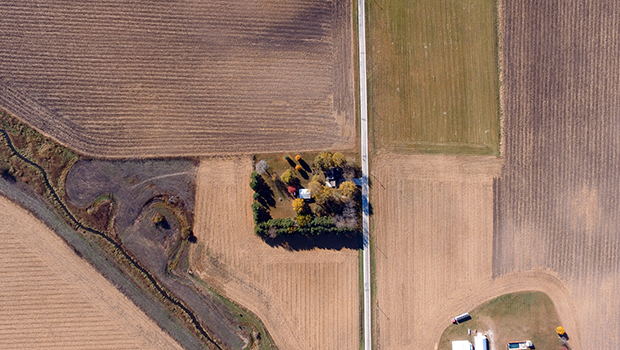 Published on July 20th, 2017
How drone photography is changing property marketing
Drone photography has really taken flight of late, and rightly so.

This form of technology uses remote or software-controlled aircraft, which can be utilised for a number of purposes. Originally developed for warfare, drones are increasingly used for domestic and hobby purposes.

One of those uses is to capture aerial photographs and videos, making them ideal for real estate photographers. Rural properties in particular can benefit from drone technology, which can fly over acreage and homesteads at a relatively low cost.

The use of drones in real estate marketing has been a game-changer for those who are embracing these flying photography robots.

It isn't just professional real estate photographers who are driving them. Though professional photographers often offer inclusions of drone shots in their packages, some agents have taken it upon themselves to invest in drones. This adds value to their vendor's campaigns.

Just ask Matthew Horne, Real Estate Manager and Water Broker, of Elders Deniliquin. Horne has his own drone that he utilises for marketing.

"At the moment, it's a point of difference. Drones gives a different perspective of a property from the air. You get to provide purchasers with a better understanding."

In fact, drone photography a win-win, with advantages over older technologies that delight both vendors and buyers.

Vendors get a wider selection of photographs and footage that showcase desirable aspects of their asset. Buyers are better able to gauge features and the scope of a property from angles they wouldn't ordinarily be able to see.

"It is a great part of our service", says Horne. "It demonstrates our underlying professionalism as agents, and it gives a vendor confidence that they are dealing with a company that is embracing technology."

And then there's the novelty of a flying camera:

"When I get the drone out to take photos and videos of a vendor's property, it certainly gives them a lot of excitement. For example, it's great to see a farmer's son, who is up-to-date with technology, running out to have a look."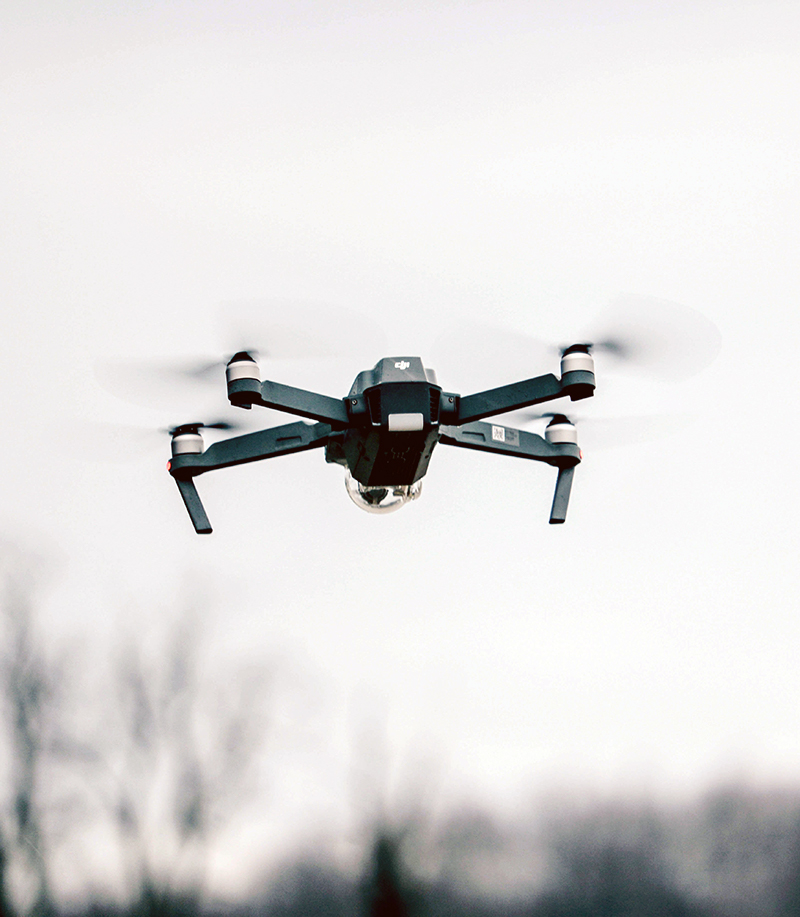 So just how easy are they to operate?

"Once you've driven one once or twice, they aren't that hard to use… You may only need to hover the drone three or four metres in the air to get a better selection of angles… You don't need to be a hundred metres in the air to get a great shot", assures Horne.

Drones have also allowed for photography during wetter weather conditions. A year or so ago, some shots wouldn't have been possible.

"If we have a wet season, we can't drive around some properties without getting bogged. But now we can still fly a drone over the back paddock, for example, from the hard surface of the driveway and still get shots."

In addition to drones providing a better perspective, by way of the aerial views that they provide, they can also save time: "If it's calm, you can send a drone up to two kilometres away, meaning you don't have to drive all over to take stills."

It isn't just value-adding for rural property marketing campaigns that make drones significantly appealing. They have an outstanding range of agricultural uses that are saving property owners time and aiding peace of mind.

Drones can be sent up in the air to check many aspects of properties, including flood irrigation bays, crops and checking for hot spots and disease. Drones can also be used to check water troughs and stock.

There's a lot to be said for this innovative technology, and with so many positive uses, it could be just the device to take your marketing campaign to that next level:

"I like that it shows that we go the extra mile with our marketing", enthuses Horne.