General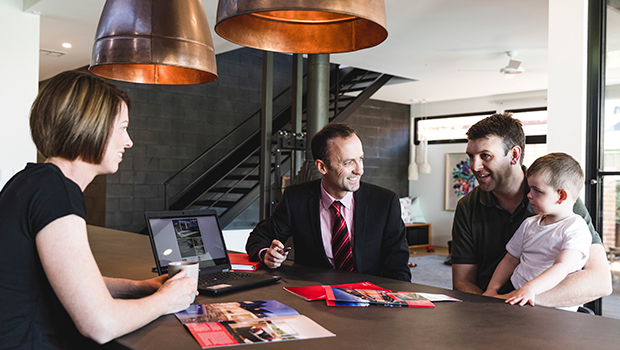 Published on August 15th, 2017
How to make the most of the first meeting with an agent
When you've made the decision to sell a property, the next phase will involve selecting the right agent for you. You may choose to meet with a few different agents in order to ensure that your needs are met and that your specific requirements are addressed.

The key to a successful interview with an agent is preparation.

It really is an interview process. You, as a prospective vendor, will be speaking with agents and asking questions that will narrow down your field to an agent who will support your needs, maintain effective communication and make the process as seamless as possible.

So, what to ask and how to prepare?

Create a checklist

Checklists are a brilliant tool for staying organised, and when you're selling a house organisation is key!

If you are selling with someone else, such as a partner or family member, make time to sit down together and ascertain your wishes and priorities when it comes to an agent. That way you'll be on the same page from the first meeting.

Examples of items on your checklist for your ideal agent could include someone who:

Has a history of sales in your area
Has testimonials of positive feedback
Works in an office that is local to your home
The next step

Once you know the qualities that you are seeking in a real estate agent, you can narrow down your field of agents to contact. This list could include agents who you have found via online searches using database tools, agents who have 'letterbox dropped' you, as well as referrals from others who have recently sold.

Contact these agents and organise times to meet, making it clear in your initial conversation that you are considering listing your home for sale. Agents are used to these kinds of enquiries and would be likely pleased that they have already made your 'shortlist'. 

The questions to ask

You may sculpt your questions based on who it is you are speaking to each time. But in general, you would likely be seeking an agent who is trustworthy, knowledgeable and easy to communicate with. 

People place different values on different attributes when it comes to utilising the services of a real estate agent. For example, you may particularly strive to acquire an agent who has a wide variety of marketing plans. Or, you may be especially keen to make your decision based on the commission charged, or an agent who maintains a database of interested buyers for your suburb.

Questions to assist you to do this include:

Have you sold similar properties to mine?
Do you have market data on hand, to reinforce your advice to me?
What sales process do you favour and why (i.e. auction or 'best offer by')?
What is your commission?• How many marketing packages do you offer?
Don't be shy about taking notes during the chat. The process can be overwhelming, and notes will help you remember the answers later.

What you can do to maximise the relationship

Once you have selected an agent, you too have a part to play. You have likely selected them as they fulfilled your desirable criteria. Now, as the vendor, you can assist by:

Being an effective communicator
Being aware of timeframes
Making sure your expectations are clear
If you follow these steps, you will likely experience a positive relationship and know the value of hiring a real estate agent to run the sales process of your valued investment.