General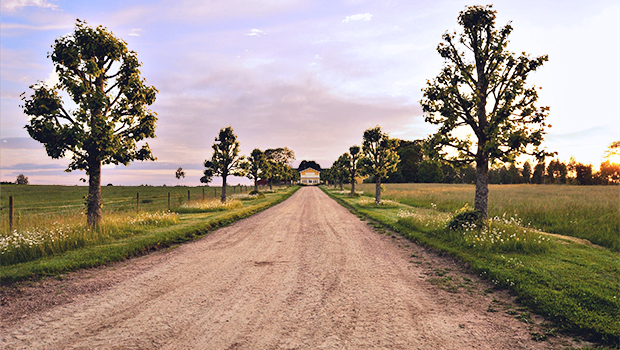 Published on October 11th, 2017
How to make the most of a tree change
When we look out at the grey vistas of our city skylines, we'd be forgiven for dreaming of a 'tree change': packing it all up and moving to the countryside. With prices rising in the capitals, you can often afford a large spread in a rural area for the price of a small Sydney apartment.

Young families and retirees have different expectations of the countryside, and with careful research, everyone can find a slice of land to suit them.

Young Families

As career-minded couples begin their families, it's not uncommon to find the pace of city living untenable. Long commutes back to cramped apartments seem less enticing when there are children waiting at the other end, and finances are often tightly squeezed.

For these couples, moving out to the country represents a chance at a different way of living. Rural towns still need professionals, but the hours are more likely to be 9-5 or even part time. Without the cut throat competition of the urban firm, country towns can offer an excellent opportunity to take on more senior roles or to expand a job description more widely instead of being trapped in a niche.

The growth of technology also makes it possible for many people to carry on their businesses remotely, with some couples choosing to live in the country but commute to their nearest city one day a week or even less to meet with clients.

Retirees

As your personal pace of life slows down, crowded cities start to seem less enticing. With no pressure to live within an easy commute of the CBD, why not move out to the countryside and live out your golden years in the fresh air instead?

The price of property in rural Australia is a huge drawcard, offering the chance for retirees to sell expensive city real estate and downshift their costs without having to downsize their standard of living.

So, too, are the lifestyle opportunities. Choose from coastal properties, vineyard areas or mountain views – now that you've got the spare time, why not enjoy the scenery? Many smaller towns are also known for their creative communities, so if you've ever wanted to take up oil painting or get involved in a local choir, this might be the perfect chance. Indeed, the tight-knit communities that characterise rural Australia offer a sense of connection that is invaluable in your later years. It can take a little time to get to know people, but once you're in, you're in.

Whether you're old or young, drawing up a checklist and making several visits to the town you're considering is a great idea. Consider suborning to the local newspaper, too, so you can get a feel for the character and concerns of the community. It will also give you an idea as to what employment opportunities there are so that you can factor that into the cost of living.

With research and reasonable expectations, a tree change can mean a quality of life like no other. Fresh air, wide open spaces and a sense of connection to the land? Priceless.