General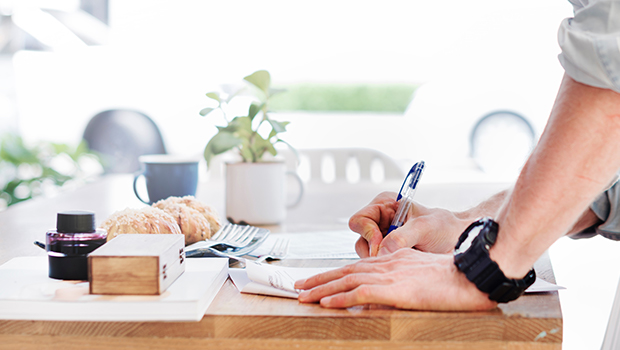 Published on November 7th, 2017
How to keep calm between purchase and settlement
Signing on the dotted line is a great moment for both the vendor and purchaser. You've found your dream home, or you're about to move into the next chapter of your life. But then comes the waiting period between contract and settlement while you wait to see if your Under Contract sign will be replaced by one that says Sold.

Settlement periods are negotiated between the parties, and can vary, but are commonly around 30 days long. Keeping calm throughout can be a challenge, as there are plenty of steps involved to cross the finish line.

So, how to shake those abdominal butterflies whilst ensuring that you dot all the relevant i's and cross the t's? Here are some tips:

Maintain regular communication with your agent

The agent's role, whether you're the buyer or the seller, remains an active one all the way through to the settlement date. Should you have any questions, contact the agent in the first instance rather than worrying in silence. If the query doesn't fall within their professional scope, they should still be able to direct you to the right person.

Your conveyancer or solicitor is key

If you have purchased a property, the role of your conveyancer, or solicitor, if you're using one, is fundamental. They are also a great touchstone during the process, as they take the reins with the actual settlement on your behalf. Direct any concerns to them and don't be late providing them with documentation – them having to chase you could add stress for them and you.

Maintain an awareness of all conditions

Knowledge is power, so power up. From the first instance, ensure that you are aware of any conditions of sale, especially those which require you to take action before settlement. Some contracts of sale, for example, require the seller to fix a problem or provide extra documents before settlement. Seek legal advice very early on if you feel you need to. Having clarity as you move forward to settlement should make for a calm transition.

Keep in contact with your financier

If you're the purchaser and you have obtained a loan for the purchase, after approval, ensure that you maintain good communication with your lender. Get your paperwork in order as early as possible so that they have time to approve finance before the settlement date. Don't leave reading financial clauses until just minutes before a meeting – try to get your head around your paperwork well in advance.

Mark that date

It may sound obvious, but mark that date on your calendar, in your phone, in your diary and any other place that will serve as a visual reminder. Then work backwards from there to clarify dates, deadlines and must-do's prior to settling. This could involve building and pest inspections, if that is a condition.

Book any and all services as soon as you can

If you're the seller, don't hesitate to book services like moving companies so you're ready to vacate on or before the settlement date. Make a list of any utility companies that you need to contact, such as power, water and electricity and sit down and call them all in one go – you will be glad to have it checked off.

Remember, keep calm and carry on! Settlement periods vary in their actual length, but if you work to your own timeline and remain organised and positive, come settlement day, you should be clicking your heels and toasting your next chapter before you know it.