General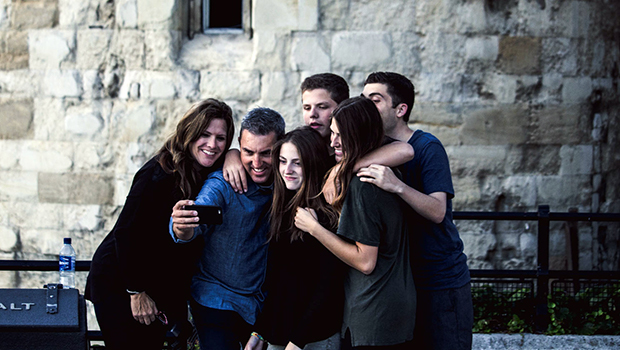 Published on November 13th, 2017
Buying a home for the multi-generational family
Multi-generational families are on the rise across Australia, with a number of factors contributing to the increase. The main one is financial, with 55% of people interviewed for a new book, Living Together: The rise of multi-generational households in Australian cities, citing money as a primary reason for sharing a household. 

A multi-generational household might includes young adults still living in the parental home while they save up a deposit for their own place. Another common arrangement, where an older generation lives with adult children, can allow young parents to access family help with child care while ensuring a safe home for an ageing parent.

Whatever the reason, there are certain design features to look for that will help a multi-generational arrangement remain harmonious. Keep these things in mind if you think such an arrangement might be in your future.

1. Land size

If you're considering having an elderly parent live with you, a detached granny flat might be a better answer than sharing quarters. To that end, look at the size of the block and consider whether there's a space that would be suitable for an additional small build.

Consider, too, the logistics of the space. Is there access for the materials to be delivered and constructed on site? Is there enough parking for a second dwelling? Is the block accessible for an elderly person, especially looking ahead into the next decade or two?

2. Flexible spaces

A parent's retreat might seem like a distant dream when you have small children who need you nearby all the time. That additional space, though, can offer flexibility when the children are older. 

Look for houses where a suite of rooms is separated from the main space, either on a different level or set on the other side of the living area from the other bedrooms. Sometimes, that little bit of distance is all you need to give your adult child or elderly parent enough privacy of their own. And once your nest is finally empty, you've got an ideal space for a home business or guest quarters.

3. Multiple kitchens and bathrooms

You may all be able to happily co-exist with one main living area, but kitchens are a hot spot for congestion at family peak hour. When everyone needs to make breakfast at the same time, while packing lunches for the day and getting dinner in the slow cooker, tempers can rise. 

Look for houses where there's either a second kitchen or space to add one and you'll give everyone some breathing space. Even a small second kitchenette can take the pressure off. If that's not possible, consider an open plan kitchen with multiple 'work' triangles and a free standing centre island that people can access from both sides.

Bathrooms, too, are an area where a bit of privacy goes a long way.  Think carefully about how many you'll need, or consider floor plans where an en suite can be built in. Very few things will make a home feel over crowded like queueing for a shower!

4. Accessibility

The second most common reason why people live with extended family, after financial constraints, is to provide support or care to ageing relatives. If that's a concern for you, look for a house that will be accessible for people with mobility problems. Your parent may be completely independent now, but a future-proof strategy takes into account the possibility that they'll become more frail.

Entrances should be wide enough for wheelchair access, with a bedroom and bathroom on the ground floor. 

Ultimately, what you need will depend on your family, and nobody knows them better than you do. But if you plan with one eye on the future, that dream home can also be your forever home.