General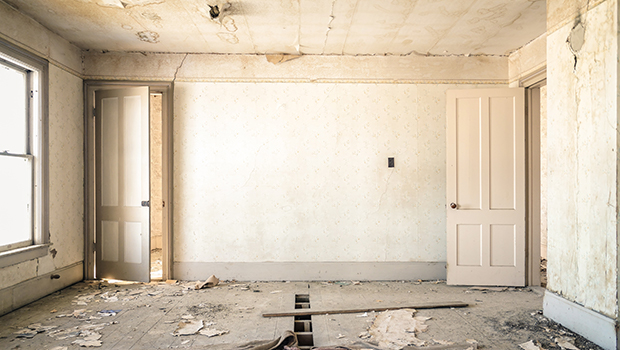 Published on November 17th, 2017
The dos and don'ts of renovating to sell
If you intend to renovate your home or investment property before selling, congratulations! It's an exciting undertaking, and if done well it can see you realise a much better selling price. Before you plunge in, however, there are some dos and don'ts that will help you avoid the pit-falls and maximise the result.

The number one rule in renovating to sell is don't overcapitalise.
With renovation shows, magazines and Pinterest providing plenty of inspiration for overhaul-ing a property with flair, it can be easy to get carried away. Bear in mind, though, that some renovations are less likely to return a profit than others. Maintain a practical and realistic out-look about your market, and it will make the process much easier to navigate.

DO start with your market research. This research should extend to the suburb of the proper-ty that you will be selling, recent sales in the area and any upcoming changes or develop-ments in the area.

Your future selling agent, if you have selected one, could assist with this and provide reports. There are also online tools available to compile such research, including realestate.com.au, domain.com.au and the Elders websites.

DO consider getting your property valued in its current state. This could be through your lender if the home is mortgaged, an independent valuation, or an estimate from your selling agent, if you have one.

Once you have an idea as to where your property is sitting compared to other properties on the market, you will understand the scope of improvements you'll need.

DO go to open inspections and auctions of renovated homes. It doesn't matter if you're not a genuine buyer. This kind of research is critical to see what works in a renovated home and gain valuable perspective.

DO work out a budget based on the various factors, including: money owed on the property if mortgaged, your desired sale figure and amount of work required.

DO establish what you can do yourself and the improvements that you need to outsource to an expert. For example, you may be capable of building a deck, but plumbing, electrical and other trade-specific improvements need to be carried out by licensed professionals.

DO focus on wet areas, such as bathrooms and kitchens. Those are the areas that potential buyers pay the most attention to, so the effort put in here is sure to impress.

DO stand on the street and look at the first impression for yourself. What would prospective buyers think upon arrival? What improvements can be done that can improve your frontage? It could be as simple as exterior paint and scaling back overgrown vegetation.

As for the don'ts, the following is handy to remember:
DON'T underestimate the power of updated lighting. Lighting showcases your entire proper-ty, so let it shine brightly and display your home as it deserves.

DON'T retain worn or dated looking features, such as carpeting, colour schemes, or older built-in furniture just because it is still functional. If it's looking like it's already had a good life, it's time for it to go.

DON'T be sentimental when it comes to your renovation. See the renovation as a means to sell. You are improving your property to make it a higher-value product to sell, in a competitive market.

With this positive mind-set, you will be better equipped to make decisions around knocking out walls, changing spaces, and revamping entertaining spaces.

A final don't: DON'T forget to take before and after photos! Your enormous efforts and clever vision will be all the more obvious when you compare. You can toast your sale whilst re-viewing these photos and acknowledging how far you came.