General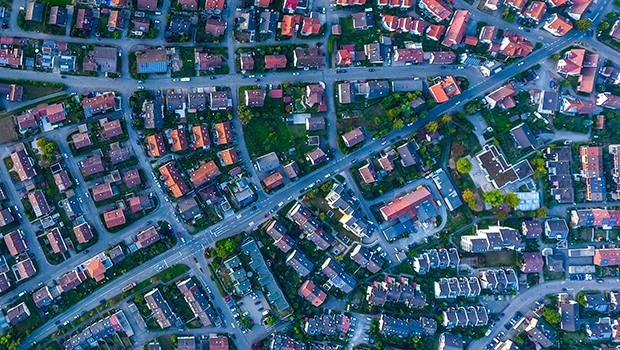 Published on November 30th, 2017
What property investors can learn from the Census results
The 2016 Census results are providing a fountain of numerical knowledge when it comes to Australia's population, growth and how we are dispersed.

Used by the government to determine where infrastructure, schools, hospitals and other resources are required, the data is also useful for analysing city, suburban and rural growth. If you're a property investor looking to buy in a growth area, or a home owner making a plan for future wealth, this knowledge is invaluable for future projection.

Here is a snapshot of the results*:

Population
Australia's population is around 24.4 million. Our population is getting older, with one in six Australians over 65 compared to one in seven in the previous Census. Our total population is up by 1,894,175 from the 2011 Census.

New South Wales has the highest state or territory population, with seven million people. However, the higher growth lies with the ACT, Victoria and Western Australia, each with a growth rate of 11%.

In terms of city growth, Melbourne, Perth and Darwin all came in with increases between 12 and 14%.

When it comes to the bigger rural townships, the population of Alice Springs in the Northern Territory came in at 24,753. Kalgoorlie in Western Australia recorded a population of 13,937.

It wasn't just the greater areas of the capital cities that experienced the most rapid growth. Pimpama and Peregian Springs in Queensland both recorded substantial growth within the ten years between the 2006 and 2016 Censuses, recording an increase of 457% and 357% respectively.

Density
There was substantial variation in population density in the 2016 Census, which doesn't surprise considering our land mass. The ACT recorded the highest population density, with 171 people per square kilometre. The NT recorded the lowest, stating 0.2 people per square kilometre.

Home Ownership
The figures clearly show the vigour of property holdings in Australia; 31% of Australian residential properties are owned outright.

A total of 34.5% of properties are mortgaged, strengthening the notion of a growing real estate market in Australia. 30.5% of properties are rented. That means that even in an era where housing affordability is on everyone's lips, well over two thirds of Australians live in a house that has their name on the title.

Type of Dwelling
The Census reflected a shift in the type of dwellings Australian are residing in. Flats, apartments, semi-detached, row and townhouses account for a total of 26% of housing. 72% of residences are houses, down from 75.6% in the 2011 Census.

This increase in higher density housing coincides with a population increase, and influx of new development in inner-suburban and city locations.

How many bedrooms?
The data released on occupied private dwellings was attention-grabbing. Australians like their homes spacious, with the most common number of bedrooms being three. Four bedroom homes are almost as popular, with two bedrooms trailing behind. Only 5% of properties are one bedroom.

Affordability and growth
When it comes to affordability, the Census income data supports CoreLogic data of median house prices and suburb spikes.

The average weekly household income in Sydney was $1,750, whereas the average house price was $1,123.991. That ratio goes some way to explaining why suburbs more than 40kms from the nearest CBD made up more than half of Australia's highest ten growth suburbs in 2016. With pressures mounting for affordable city housing, home buyers are looking further and further out.

Coombs in the ACT topped the highest recent growth list, according to CoreLogic, coming in at a whopping 57.8% annual growth. Coombs is more than 5km from the Canberra CBD: in Canberra terms, that makes it an outer suburb.

Melbourne experienced the most substantial growth of all capital cities within the decade spanning 2006-2016. An increase of some 964,600 could indicate that nation-wide comparable affordability and demand in Melbourne contributed to a steady increase in housing.

The Australian Bureau of Statistics has released initial downloadable summarised reports, with additional reports being released between now and November. When it comes to analysing your city, state and future property plans, why not take full advantage of the visual summaries and tables provided? After all, knowledge is power!

* Sources: abs.gov.au (2016 Census) and CoreLogic Australia