General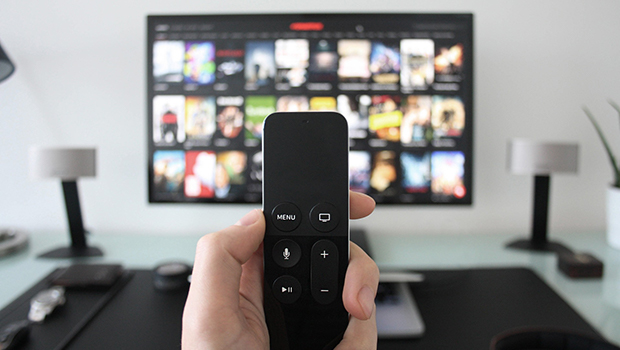 Published on December 13th, 2017
Home theatre trends in 2017
Despite the rise of smartphones and handheld devices, home theatres still hold an important place in the home. Real estate agents tend to agree – a 'home theatre' on a floorplan never fails to evoke an impressed response from house hunters.

That said, as with any form of technology, home theatres and their components have evolved since they first became popular. The last three to five years especially have seen an increase in smartphone and tablet use, which has changed the way people absorb media.

So, what are the latest trends in home theatres in 2017?

Voice commands and home automation
By syncing up and pairing a device such as Google Home with your television, you can select and turn on a film or television show using your voice. This enables remote-free direction for your viewing and streaming.

4K televisions
Two years ago you would have been hard pressed to find one of these in a household setting, whereas today 4K Ultra High Definition televisions set the standard for in-home entertainment. Prices have gone down dramatically as the technology has improved, making them an achievable choice for many.

The '4K' refers to the resolution of the television. It refers to the number of pixels as having been quadrupled from previous displays, resulting in visuals that are crisper than ever before.

4K projectors
It's not just televisions that boast 4K resolution. If you're going all out with your home theatre and opt for a Home Theatre projector, they are better than ever. Some people consider them an investment, given the starting price range. Projectors all differ in their brightness, resolution and inbuilt technology.

For example, in some you can set defaults for your projected image size, using a function often called 'lens memory'. You can then opt for a motorised screen, or a permanent fixed frame screen. Many users opt to outsource the initial installation to professionals.

Streaming
In Australia, services such as Netflix, Stan, Bigpond Movies, ABC iView and SBS On Demand offer free, paid or subscription content at the touch of a button on your remote. The ability to create profiles and save series and lists within these makes for orderly viewing, even for larger families. Appointment television has been replaced with binge watching, so you can save up your favourite shows and head down to the home theatre together.

Many people have removed their DVD and Blu-Ray players all together and streamlined their setups, given the amount of choice we now have for streaming. These streaming services are built into contemporary televisions, or can be downloaded via 'app stores' within the television (if your television is connected to Wi-Fi). As a result, home theatre set ups are sleeker than ever before, with none of those pesky cords to contend with.

Sound bars
Televisions offer better sound quality than ever before, but they still don't come close to that offered by a sound bar. Smaller and sleeker than ever, sound bars connect to your television so you can switch the sound output away from the television and into the bar.

Many have Bluetooth connectivity too, so users can also opt to play music from phones and other devices from them. Connect all your devices and enjoy the same rich sound from each. Perfect for dinner parties.

Use your phone as a remote
You can now park in your favourite chair in your living/theatre space, pull out your phone and commence your home theatre experience. A range of apps allow you to use your smartphone as a TV remote, meaning you can finally get rid of that clunky object.

Depending on the make of your television, you'll generally find at least one app offered directly by the manufacturer as well as a number of third party developers.

Individual media devices are on the rise, but home theatre technology is giving it a run for its money. With the very latest in audio visuals, and sleeker designs than ever before, the home theatre is better than ever.