General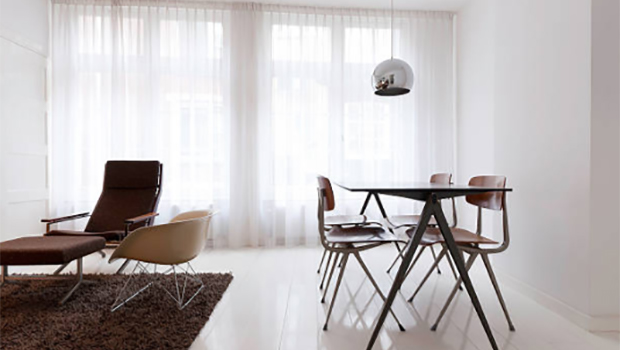 Published on December 18th, 2017
Mid-century modern: why our grandparent's homes are hot again
You heard it here: our grandparent's homes are on trend again, with mid-century modern style proving to be very popular on the property market.

Modernist homes in Australia hail from the post-war era, from the early 1950s to the early 1970s. They boast clean lines and simple materials, with an emphasis on function over frippery.

They vary in their condition and presentation, but there are many common merits that are winning buyers over. One such enticing factor is that many, surprisingly, have had a one-owner or one-family history. Such durability in ownership often speaks volumes for the condition of such homes, and the high quality materials from which they have been constructed. Many have been astonishingly well cared for, and some owners are even able to produce original drawings of the design of their family's home.

So, what's bringing buyers in? And in turn, what's providing encouragement to those who are preparing to sell their own mid-century property?

1. History
Modernist homes were typically a labour of love for architects, many of whom felt liberated from the ideas of the past. Modernism embraced contemporary architecture, and sourced inspiration from international designs. 

House plans and the décor that filled them became more commonplace in discussion. Advertisements for ready-to-go floor plans popped up in magazine and newspapers, and Australians were, more than ever before, able to choose and source manufactured materials and other items more readily available in the new post-war industrial chapter.

2. Houses to suit living
The 1950s saw immense change, not only in the economy, but also in the mindsets of newlyweds and young families. People became more proactive, knowing how they wanted to utilise their income. 

People often communicated with creative architects once they became engaged, knowing that the house-building process was an extensive one. They were able to discuss pros and cons and benefits of materials. Discussions now focused on the rooms in which people would be spending the most time, and how to maximise their quality. That resulted in individually crafted homes that reflected the way people now lived.

3. The look
Mid-century homes typically encompass simple shapes, clean lines, straightforward flat or singular angled roofs, and clever positioning to utilise natural elements. Think temperature-regulating materials, such as double-brick and concrete, and the embracing of natural light. 

Sunken living areas became prevalent for the first time, as did decorative columns, and wood panelling. Ceiling roses and fancy fretwork became a thing of the past, and the homes were built with a clear vision for the furniture and appliances that would now fill them. Pastels popped up, and wallpaper became key to setting the mood of a room.


4. Selling a mid century home
If you've got a modernist home that needs to go on the market, be it one you've inherited from your family, or perhaps purchased as your first home, there's good news. Given there's no hiding the eccentricities of these properties, they can be embraced by you and your selling agent. There's no point attempting to dress up a 1965 modernist property as a millennial home. Instead, consider bringing certain spaces into the current century via a renovation, such as wet areas. 

Add comfort via additions such as ducted reverse cycle air conditioning. Certainly declutter, and pay attention to tidying up outdoor areas, which are typically generous in size. But by retaining the charisma and paying respect to the initial era of the home, you won't be competing with freshly built homes, but rather appealing to those who seek such enigmatic properties from a bygone era. 

Modernist homes have long deserved a come back, and these mid-century marvels are worth keeping an eye out for on the market.