General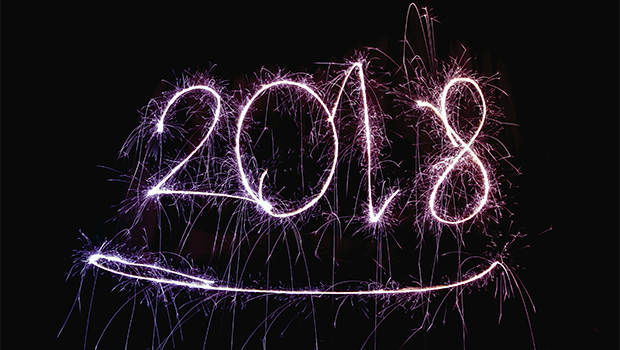 Published on December 20th, 2017
New Year's resolutions: Get your finances under control
We may be knee-deep in Christmas excess at the moment, but the New Year is coming. It's not just our waistlines we will be seeking to trim after those third helpings of turkey, but our spending as well. The Christmas season can see many of us slipping into bad financial habits, and the New Year is an ideal time to sort things out.

With that in mind, here are our best tips for a New Year Financial Makeover that will set the course for a prosperous 2018.

1. Set some goals
There's no point putting away money if you don't know what it's for. Sit down and think about what you'd like to achieve by the end of 2018 and jot down some goals. Next, make sure they're SMART goals. That stands for Specific, Measurable, Achieveable, Realistic and Timely, and helps you measure your progress against them as you go. For example, rather than telling yourself that you'd like to "build up your savings" you might want to "save $10,000 by November 2018 in order to buy a new car". 

If you're hoping to buy a house, this is a great time to do some research into what size deposit you need to accumulate, not forgetting the associated costs such as stamp duty. Having the figures in black and white strengthens your ability to reach your goals.

2. Set yourself a budget
Knowledge is power, and a budget is an information tool that will give you greater control over your finances. You'll need to know the details of your incomings and outgoings, so collect any paperwork or bank statements that might help you. If possible, gather a full years' worth of bank statements to make sure you don't forget annual costs like car registration payments. The same goes for income: annual or quarterly bonuses, if they can be relied on, should be included along with any government benefits private pension payments, salary and income from investments.

If bonuses are sporadic or performance-based, it's best not to include them in the budget. Consider using them to build an emergency fund or pay for extras instead.

There are a number of free budget planners out there, including an excellent one from ASIC's Moneysmart. These will help remind you of expenses you may have forgotten.

Once your budget is up and running, you'll be able to see what's left over, and if there are other ways you can adjust your spending to reach your goals.

3. Revisit your fixed costs
Now that you have a budget, look at your fixed costs and see how many of them can be reduced. Contact your bank and see if you're on the best rate for your mortgage, get quotes for insurance and utilities and move providers where necessary. Cutting down those fixed costs allows you to reach your goals faster without even having to forego that daily latte.

4. Set up your systems
It's easier not to spend money if you don't have it, so set up your banking systems to suit. Go through all your regular bills and set up direct debits to them. Many quarterly or annual bills offer the option to make regular payments more frequently so that you can spread the cost and you're never surprised by a large outstanding balance.

Establish a savings account for your SMART goals above, and organise a direct debit from your main account. That way, as soon as your salary hits the bank a proportion of it is whisked away for your future dreams, removing temptation to blow it on impulse buys now.

5. Keep one eye on the future
As well as working towards your more immediate goals, consider taking some steps to assure your future comfort. That could mean talking to a financial planner, reading investment magazines or taking a course to understand your options. It's also a great idea to take a close look at your superannuation balance and decide whether your fund is working well for you. 

Dealing with money may not sound like the most exciting way to spend the Christmas season, but if you can start the New Year off with some financial resolutions, next Christmas will be that much easier to celebrate.