General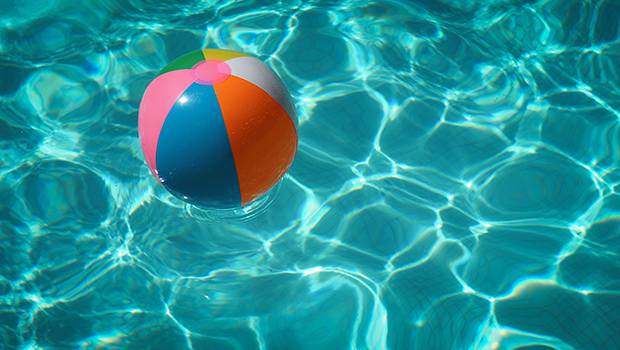 Published on January 19th, 2018
Considering a swimming pool? Here's what you need to know
Is there anything nicer on a steamy summer's day than slipping into your own private swimming pool? Backyard pools are a quintessential part of the Australian landscape, offering cool relief to generations of Aussie kids. But choosing one is trickier than it looks. Here are some things to consider.

1. What will you use it for?
Will your pool be used primarily for fitness, family fun or entertaining? Pools come in all shapes and sizes, so have a good think about how you see yourself using yours before you choose one. An above ground pool might be ideal for cooling off little ones or sipping a cocktail with friends, for example, but if you're hoping to get some laps in, consider an in ground lap pool with a jet system instead. Be clear about your purpose before you start researching cost and you'll be able to spend your money on what's really important to you.

2. How much usable space do you have?
Before you start pricing pools, have a good look at your back yard to see how much space you have. You'll need not only space in which to install it but also enough space around the edge for fencing. If you're hoping to have an outdoor entertaining area to the side of the pool, make sure there's room for that as well. The slope of your land will determine whether you're a better candidate for an above ground or in ground pool, with fancy waterfall styles best suited to slopes.

In fact, it's a good idea to pace out the available square meterage and mark it down on paper so that you have your dimensions in front of you when you talk to a pool company.

3. What's your budget?
Price is a primary consideration for most of us when it comes to swimming pools. In ground pools cost a lot more than above ground pools thanks to the cost of excavation, but the options don't stop there. Will you choose poured concrete, fibreglass, vinyl or gunite? Do you want a pebble finish, mosaic tile or a lagoon style pool to match your vision? 

Infinity pools, designed so that the water flows over an edge and is pumped back into the pool, are the ultimate in indulgence, adding at least $30,000 to the project. 

Take your time looking at various styles and going over the details with your pool installer, and don't forget to add in the excavation and installation costs before you sign the contract.

4. What legislative requirements apply?
Check your local council regulations as well as any state or federal laws that apply.

In South Australia, for example, you are ruined to take out building insurance for domestic building work over $12,00, which means that the requirement applies for pools. Councils may also have requirements in place which should be checked before starting work. In addition, each State and Territory has legislation around pool fencing, with significant penalties for those who do not comply. You can ask your Council to certify that your pool fencing meets requirements, and there are several professional bodies who will offer this service as well. 

5. Upkeep
A pool offers hours of fun, but they do require a time commitment to keep them in good condition. Pools collect leaves and debris, and the water needs to be cleaned and sanitised to avoid bacteria growth and green sludge. You can combat a lot of these problems by investing in a good filtration system and cover, but not all. Chlorine is the most common chemical for sanitisation, although there are alternatives. Don't forget a testing kit to ensure that the pH and total alkalinity are under control as well. If you don't want to spend hours dredging out debris by hand, you can buy a mechanical pool cleaner, which range from economic suction cleaners to top of the line robot cleaners. 

Swimming pools aren't the lowest maintenance option for your garden, but they can be one of the most rewarding. Make sure you do your research to get the right pool and system for you, and you can spend next summer floating in your own private oasis of calm.