General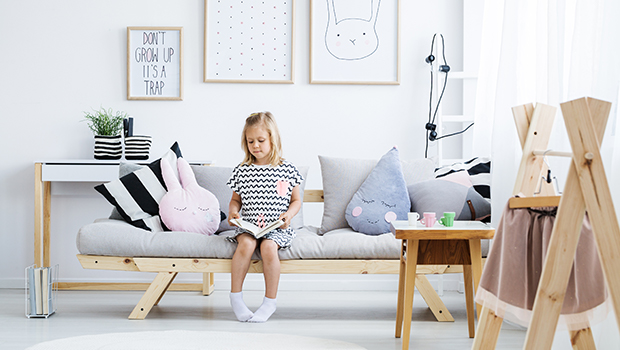 Published on January 23rd, 2018
Why Scandinavian design is the hot new Australian trend
You need only open up a home decor magazine or app at the moment to see the hottest trend of 2017/18 on full display. Scandinavian, or Nordic design is all the rage and likely to feature heavily through 2018 as well. IKEA has influenced the look, of course, but the options have travelled far beyond the flat pack stores and made it onto centre stage.

This is tremendously good news for those who have a personal penchant for simplicity and natural materials in the home. Home stylists and photographers are also welcoming the look, which is simple and elegant, because it makes it easier to showcase the property itself.

The principle
Scandinavian design works on the principle that 'less is more'. This means no clutter, noticeably high-quality materials and finishes, and pieces in which craftsmanship is not only obvious, but celebrated.

The overall look is natural, simple and livable.

The addition of small details are encouraged to put your personal stamp on your space. Think old travel cases, vases in a standalone colour, and bespoke mirrors.

The materials
Natural materials and textures are common, with an emphasis on warm cosy texts to ward away Nordic cold. Examples include using real animal hides as floor rugs, or scattering fluffy pillows and blankets made from pure wool.

Wood is also vital to the Scandinavian look. Raw, untreated wood can be seen in the form of tables, stools and benches. Crates can be upcycled to be shelves and branches can be fashioned into hat-stands. Copper is a popular accent, especially in kitchens and bathrooms.

Other materials include leather, concrete and marble. These lend to an 'understated' look, which can evoke a feeling of calm.

Monochrome
Colour schemes are simple to the point of being monochrome. Nordic design uses simple prints, patterns and shapes to create visual interest rather than bold contrasting colours. You'll see lots of black and white decor, which pops against the natural wood and plants that feature in this style.

Walls are almost uniformly painted white. Using a lot of white not only makes your space look bigger, but has a beneficial effect on your mood. Taken together, these soothing colours and Scandinavian design principles evoke feelings of serenity in your surroundings.

Banish the screens
Along with the emphasis on natural design goes a focus on spaces which are technology free. A Scandinavian living space should emphasise relaxed living, with natural light and perhaps a space to curl up and read a book. Taken together with the natural finishes that characterise this style, the low technology look can offer a calming environment to de stress you all.

Bring in the lights
Natural light is heavily featured, but indoor lighting is also key. Scandinavians experience short days in the winter months, so their designs rely heavily on great artificial lighting. Make sure you have several sources of light to fit different moods, rather than just an overhead. Floor lamps and table lamps at different heights allow you to create intimate spaces within a larger room, and candles add a romantic touch to dining.

Scandinavian design in Australia
Scandinavia may be the other side of the world from Australia both in distance and climate, but Nordic design is close to our hearts. The Australian landscape is rich with wild beauty that mirrors the natural materials that characterise this popular style.

Our contemporary homes are also typically filled with natural light, which spills into these clean and simple interiors to make them glow.

So if you want to jump aboard this particular style train, why not get started? A ruthless declutter, a fresh white repaint and some natural wood furniture, and you'll be sitting back in Scandinavian style before you know it.