General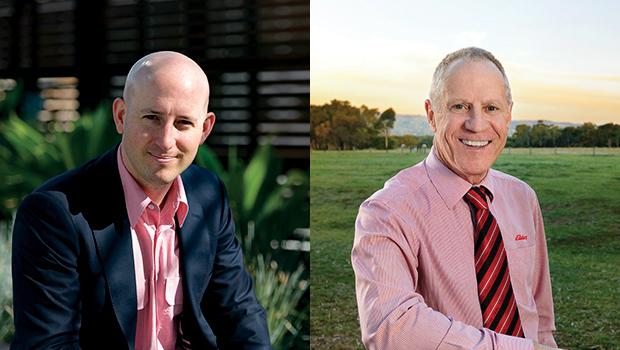 Published on February 1st, 2018
2018 rural property market forecast
Strong rural performance
Tom Russo
General Manger, Real Estate

Almost three years of consistent strong returns across most key agricultural regions is the primary driver for the ongoing strong performance of the rural property market relative to historical trends. The resulting supply demand balance sees us move into 2018 in a seller's market.

Whilst we certainly continue to see strong interest from foreign investors looking to acquire quality assets at scale, it was predominantly local established farming enterprises who made significant investments throughout 2017 and have underpinned land value appreciation. This reflects growing confidence in agricultural production amidst what has been a "perfect storm" of key variables driving profitability.

Macroeconomic themes such as food security, growing Chinese and broader ASEAN middle class demand for safe and high quality agricultural products, and the broader ongoing flight of capital to quality real assets are all driving significant increase in investment in Australian agricultural assets. Essentially, investors are betting that as populations and wealth grows in developing regions, we will see explosive growth in demand for food. Australia's proximity to key Asian growth markets and our low sovereign risk makes our agricultural assets very desirable and is applying upward pressure to many agricultural commodity prices. The gross value of farm production in Australia recently hit a record high of $62.8 billion, with agricultural exports contributing $50 billion to our national exports.

In addition, low interest rates, high agricultural commodity prices (leaving aside grain prices) and favourable seasonal conditions have resulted in many good operators having fire power in their balance sheets to fund growth aspirations in search of economies of scale. Ultimately, primary producers have been able to reduce their existing debt levels and then take advantage of historically low borrowing costs to expand their operations. In many respects, it has certainly been the "year of the neighbour".

Furthermore, amidst this strong buying environment we have seen a trend towards lower volumes of listings as many primary producers choose to continue to enjoy the high returns of their investments in the favourable operating conditions, rather than divest.

As a result, we have a supply demand balance which has created a seller's market. A key issue that primary producers contemplating divesting their assets in the near term will need to consider is where we currently sit in the cycle and how long these conditions will remain. It's a nice problem to have.

SA in demand in 2017
Phil Keen
Real Estate Manager SA/NT

There has been a spectacular run on rural property in 2017, with records tumbling across the state. We've seen the combination of stable low interest rates, sustained strong commodity prices and a solid season, which has attracted both farmers looking to expand and investors seeing agriculture as a safe investment.

In South Australia it's been a tremendous year with outstanding commodity prices across almost every sector.

The Yorke Peninsula and Mid North have been highly productive and have continually seen improved prices but some areas such as parts of the Eyre Peninsula and Mallee, which are not quite as productive, are now seen to be reasonable value on a price per hectare of production. Farmers in many areas are looking beyond their local district to expand.

The results of one cropping or livestock season are no longer dictating values, with buyers instead making a long-term strategic investment. A lot of younger people are also seeing the family farm as a viable path for them.

The South East has received widespread enquiry resulting in greatly increased competitive tension lifting the market across all production categories – the continued strong lamb and beef price has been the principal driver.

The wider financial market are also seeing agribusiness and agriculture as a sound place to invest.

This year we foresee land changing hands at similar values, if not setting more records. Although, it is hard to know how much harder people will push, but I am suspecting the traditionally lower production and yield country in cropping will see a lift.

People buy on historical production data and rainfall, although farmers are continually improving their techniques and getting good yields in seasons with very little spring rain.