General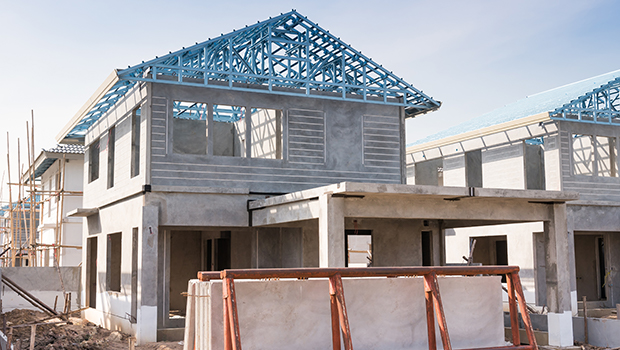 Published on February 2nd, 2018
Prefabricated houses: what are they, and why are they making a comeback?
They say everything old is new again, but here's one you may not have seen coming: pre fabricated houses are back in style. Invented in the 17th century and popularised in the 1950s, prefab housing has often been seen as purely utilitarian. Now, though, designers are embracing the idea to bring this retro concept back in vogue.

What are prefabricated houses?
A prefabricated building is one which is constructed off site in a factory and then transported and assembled on your block of land. They are often modular, meaning that they are assembled in functional pieces such as a bathroom and a kitchen and then the modules put together on site to create the house. That keeps construction and labour costs down, and allows for rapid mass production.

In the past, those qualities have made prefabricated housing a solid choice for governments who needed to house a lot of people quickly. The 1950s saw soldiers returning from war, a baby boom, and high immigration from ravaged Europe. Prefabricated housing came to the rescue, with large numbers of identical houses built in factories and shipped to new developments in what were then the outer suburbs of Australian cities.

By the 1970s, the need for prefabricated houses had reduced, with people choosing bespoke styles instead. They've languished ever since until this decade, in which they're finally making a long awaited come back. Some of that is thanks to the mining industry, which needed to build housing for the many mine workers who stay on site for weeks on end. But there are other reasons why the trend is making it back into the mainstream.

Why do we love them again?
Strong growth in the housing market over the past few decades has seen first home buyers looking for a more affordable alternative. Prefabricated houses also offer a chance to use recycled materials for that environmental seal of approval. And finally, architects are embracing the process as a chance to step out of the mould and try something new.

Whether or not a prefabricated house is right for you will depend on what you're looking for.

Cost
Prefabricated houses can be constructed far more quickly than traditional homes: instead of a year to build you can move in within a few months. That's because several components can be constructed simultaneously and without being slowed by inclement weather. No more waiting for the foundation slab to dry before you get started on the framing!

The speed with which it's built keeps other costs down, such as the carrying costs associated with owning the land and any rental or second mortgage costs for your current dwelling.

Don't forget transportation costs when budgeting for your home, though. Depending on how hard the installation is, which will increase exponentially if the site is difficult to access or sloped, costs can run into the tens of thousands. Check the figures before committing.

Quality
Prefabricated buildings were once maligned for not being built to last, but technology has moved on. Today, they're extremely well built with tight joins and quality materials. In fact, quality control is a real plus in the prefabricated context, because the build is happening in a factory environment where each step can be checked and supervised well. Factories also offer climate control and high quality lighting so no detail is missed.

Environment and Style
Architects are experimenting with everything from passive solar design to low impact pod designs. Prefabricated homes are typically modern, with off grid features and sustainability high on the wish list. Floor to ceiling openings, sliding glass doors and timber cladding are features once associated with traditional homes and now commonplace amongst prefabs. And if you want something that's really out of the box, this may be the style for you.

Improved construction standards have seen prefabricated houses make great aesthetic advantages, but also increased energy efficiency. Less draughts mean lower heating and cooling costs, adding to the convenience of the style.

Sophisticated, cost efficient and eco friendly, the prefabricated house is back with a vengeance. So if you've got a block of land and nothing to put on it, consider giving these a look. They may just surprise you.