General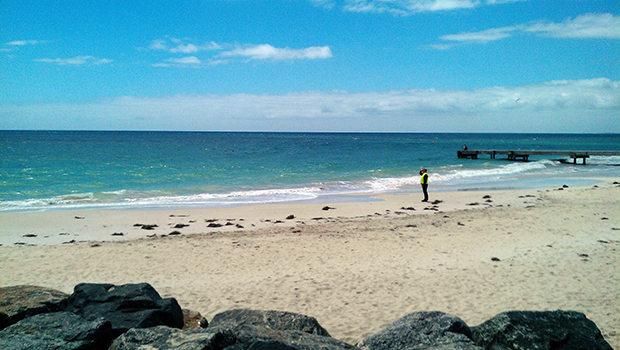 Published on February 7th, 2018
Spotlight on Bunbury, WA
In April 2017, Elders acquired Southern Districts Estate Agency (SDEA) in Bunbury, Western Australia. Now called Elders Southern Districts Estate Agency, it's continued to focus on rural, residential, commercial and business offerings, all the while with a bolstered focus on making things easier than ever for customers, clients, and prospective buyers.

SDEA Manager, Drew Cary, is very pleased with how the amalgamation played out, and cites a vast amount of positive changes that have taken shape.

"When this first happened, we put our workplace cultures up side by side on the board, and couldn't spot any differences… our goals were already aligned with that of Elders… it was a good match", states Drew.

We take a look at what makes Bunbury so special and why it just might be poised to be WA's newest real estate hot spot.

Bunbury is a coastal city, about 175 kilometers from Perth and the second biggest city in WA. It is well served by infrastructure including the South Western Railway linking it with Perth, as well as hosting the main sea port for the South Western region.

Drew is quick to sing its praises. "Tourism is very strong", he says, "and just down the road we have arguably some of the best wine grape growing regions in Australia in the Margaret River". Bunbury boasts a long history of agriculture, too, and is one of the biggest mineral sands exporters in the world.

There's a major regional hospital with first-class facilities, a university, entertainment centre and sports facilities. And then there's the miles and miles of pristine beach front. All the amenities of a city, in fact, but at a price tag closer to a country town.

"Even now, compared to Perth for example, it's become a very accessible place to live", says Drew. "The average (house) sale is in the early $400,000's… (this) can get you a nice house and land package."

With the population of Bunbury experiencing growth for an incredibly impressive thirty consecutive years, it's clear that this is a city which knows it has something to offer.

If you're visiting, pack your bathers. Bunbury has some of Australia's best beaches, perched as it is on the edge of Geographe Bay. Calm pristine waters make swimming easy – try Back Beach for an easy access swim after a day of shopping.

Make time for a bit of dolphin spotting, too. Friendly dolphins visit Koombana Bay and interact with people near the Dolphin Discovery Centre regularly throughout the season. You can book a swim tour, eco cruise or check out the Digital Dolphinarium at the Discovery Centre to learn more about these wild creatures. And if dolphins are too tame, February and March see killer whales congregate along Bremer Bay!

If shopping's your bag, check out Victoria Street for a range of eclectic boutiques, with art galleries and gifts along Marston Waterfront. Foodies can't go past the Bunbury Farmer's Market, bursting with cheese and sausage samples alongside gleaming chutneys, freshly baked breads and hand cured smallgoods.

Whatever you've spent the day doing, why not end it with a cocktail overlooking the water at one of the many waterfront restaurants and cafes. Try Corners on King for laid back excellence, or kick it up a notch at Orecchiette Restaurant, a bistro style gem.

Less than two hours from Perth by car, Bunbury has a vibe all its own. It's not hard to see why there's a thriving tourist culture here, but if you want somewhere affordable to raise a family, it's worth a second look.