General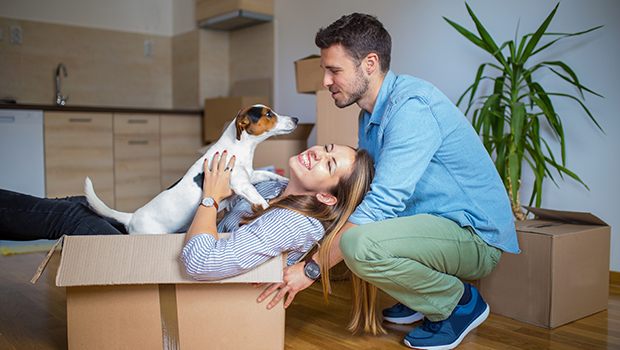 Published on February 12th, 2018
Our guide to the First Home Super Saver Scheme
It's hardly news that saving up for your first house can be a massive undertaking. Between a 20% home loan deposit, stamp duty and conveyancing fees, many Australians struggle to get that first foot on the housing ladder.

In 2017, the Federal Government responded to community concern around the issue and announced the First Home Super Saver Scheme (FHSS). It's designed to help would-be first home buyers build up savings while benefiting from the favourable tax environment of the superannuation model. Savers can't access their funds until 1 July 2018, but they can start saving immediately. Here's our guide to how it works.
What is the FHSS?
The FHSS allows eligible people to make voluntary contributions into their superannuation fund for the purposes of buying a first home. You can save up to $30,000 in total, with a maximum of $15,000 in each financial year. Once you've hit that cap, or saved up as much as you think you need, you can apply for the funds to be released and use them towards a property purchase.

Eligibility
The FHSS is aimed at first home buyers, so it's only available to people who have not previously owned property in Australia. The exception to this is if you can get a ruling from the ATO that you have suffered a financial hardship.

If you are part of a couple and neither of you have bought a house before, you can both utilise the scheme and then combine your released funds of up to $60,000 to purchase a property together.

You may only access FHSS funds for one property, so once you've accessed funds you can't do so again.

You must either already live, or intend to live, in the property you are buying 'as soon as practicable', and continue to live in it for at least six months out of the first 12 months you own it.

FHSS funds cannot be used for homes that aren't attached to land, including houseboats and motor homes. They also cannot be used for vacant land, but can be used for off the plan developments.

How to access the funds
If you're 18 years of age or older, you can apply for a release of the funds from 1 July 2018. The application is made to the ATO, which will determine the gross amount for withdrawal and issue an assessment. If you wish to proceed, you have 60 days to request a release authority.

At the next stage, the ATO will estimate the tax payable, withhold the estimated tax and you can access the balance. The tax is calculated at your marginal tax rate less 30%, making it a more favourable scheme than simply stashing your post-tax income into a savings account.

You don't have to release the maximum amount stated in the determination if you don't need all of the money; you can choose a lower amount instead.

Especially for those in higher tax brackets, the FHSS offers a way to maximise savings by taking advantage of concessional rates. The Government estimates that most people can accelerate their savings by at least 30% by using the scheme.

Once the savings are released, you have 12 months to sign a contract to buy or build your property. Extensions of up to a further 12 months are possible in compelling circumstances, but if the time expires you must either put the funds back into your superannuation, or keep them and pay a flat 20% of the proceeds to the ATO. Therefore, it's best to ensure that you do have the resources to buy a house before applying for the release.

If buying a house is on your list of goals for 2018, look into the FHSS, It might just be the boost you need.