General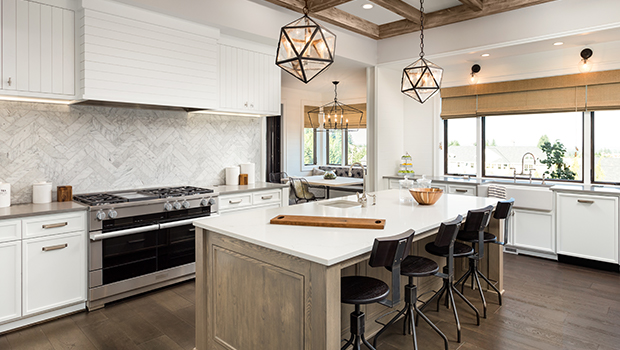 Published on February 14th, 2018
Will this be the year of the new build?
No matter which State or Territory you live in, chances are if you live in a metropolitan area there are new builds and development happening not too far away.

If you need to be convinced, hop in the car and take a drive.

It may not be long until you spot multiple new dwellings in the process of being constructed. It's also likely that you'll spot sold houses with multiple titles, indicating that things will look all-together different if you check back in a year.

Building a brand-new home can hold tremendous appeal for many Australians, from first home-owners to those slowing down and seeking to simplify their lives.

You can be spoilt for choice when it comes to the method in which you undertake a fresh build. You could hire an architect, or entrust a custom builder to lead the way, via existing plans.

So… will 2018 be the year of the brand-new build? And what incentives are in place in each part of Australia?

Different schemes assist economic stimulation and home-ownership. Eligibility criteria also differs. These financial incentives may be just the reason that certain buyers are swayed to build and start anew, as opposed to acquiring an established home.

Though careful planning, diligence and research needs to be conducted by buyers when considering purchasing in order to build, it's handy to know if and where a grant is applicable.

Your local real estate agent can also provide information on favourable areas, existing allotments, and opportunities to purchase with the view to sub-divide.

With all of this in mind, the following are applicable for a brand new build:
ACT

$10,000 grant, builds up to $750,000 in value.

TASMANIA

$10,000 grant, no maximum threshold

WESTERN AUSTRALIA

$10,000, and thresholds can be dependent on individual location. A $5,000 'boost' grant may also be applicable, pending eligibility and construction timeframes.

VICTORIA

A range of $10,000-$20,000, builds up to $750,000 in value – the exact monetary amount of a grant is dependent on varying factors, available from the State Revenue Office. Factors include whether a location is in regional Victoria.

NEW SOUTH WALES

$10,000 grant, builds up to $750,000 in value.

QUEENSLAND

$20,000, builds up to $750,000 in value.

SOUTH AUSTRALIA

$8500 housing construction grant. An off-the-plan concession of up to $21,330 may be applicable if purchasing an apartment 'off the plan'.

NORTHERN TERRITORY

$26,000, no maximum threshold. 'HomeBuild' Access also provides an opportunity to access low deposit home loans for new constructions.

Handy resources
Each State and Territory typically provides vast resources, including application forms, statements, calculators and 'Housing measures' data.

This is available from each Revenue Office, and many application documents are available online.

Processes
If you are diligent when it comes to applying for schemes, and adhere to appropriate guided timelines, you should know when to expect things to happen. Similarly to financial applications for existing homes, such grants require rigorous awareness of how and where they fit into your overall project.

When it comes to the actual building approval, extensive application processes can also mean waiting some time before your building works can commence.

Get speedy
Something that may speed up the process of a building/development works is independently outsourcing approval, via an accredited approver. This will negate the need to apply to your Council for certain approvals.

It isn't always the case that an external accredited certifier can be recognised, so it's best to check in each individual State/Territory regarding the recognition of independent certifiers.

Once you are aware if and how a certifier can issue certificates, it's reassuring to know that your timeframe may be reduced.

Independent certifiers can check compliance on a number of requirements and conditions, within building and sub-division. Knowing you may be able to move forward at a favourable pace can be worth its weight in gold and have you moving in sooner. It's worth looking into.

The beginning of a calendar year is as good a time as any to start investigating building, if it's been on your mind. And it's great to know that there are incentives in place to help you get the ball rolling.