General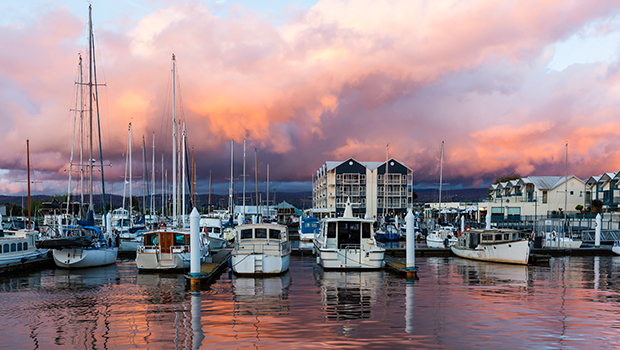 Published on February 26th, 2018
Spotlight on Launceston
Summer in Australia isn't for the faint hearted. When temperatures soar, the heat can feel inescapable. You can jet off to a wintry Northern Hemisphere, but the savviest travellers know you don't have to leave the country to find cool relief. Head down to the Apple Isle instead and check out Launceston: nestled at the junction of the North and South Esk Rivers where they flow into the Tamar, this gem is one of Australia's best kept secrets.

The climate is temperate, with midwinter temperatures getting close to zero and summer typically reaching the mid to high twenties. Nestled in the Tamar Valley and surrounded by mountains, it's protected from extremes of both heat and cold.

In 2016 there were just over 80,000 people in the city. It's a very Anglo-Australian city, with a full one third of the population reporting English ancestry and the vast majority of the remainder identifying as Australian, Irish and Scottish. As a result, Launceston features leafy English-style parks alongside gracious Victorian and Georgian homes. There are plenty of younger folk here too, though, and the eclectic mix is reflected in a range of house styles.

If you're buying in Launceston, you'll need to be quick off the mark: this is a high demand market compared to the rest of Tasmania. The median house price is $435,000, with an average growth rate of 7.4% over the past five years.

There are activities to suit every taste here, from adventure sports to lazy days in a vineyard.

If wine tasting is your thing, Launceston has a plethora to choose from. Visit Josef Chromy where you'll find premier wines and an excellent restaurant as well as open air concerts on the acres of green that makes up this estate. Come in March for the famous Day on the Green. Tamar Ridge Winery boasts views over the gorgeous Tamar River, and will make you up a local cheese and terrine platter so you can enjoy it at your leisure on their deck.

Nature lovers can't miss Cataract Gorge, a stunning nature playground just a few minutes' stroll out of town. There's a purpose built pool which is ideal for families, but you can also swim in the gorge or just enjoy the view from the chairlift. There are also cruises available along the Gorge as well as the Tamar River, so sit back and let someone else do the work while you drink in the view.

The Tamar Island Wetlands Walk is another great Launceston experience. It's ten minutes north of Launceston, and features a boardwalk over the swamps to Tamar Island. Go at dusk when the bird life is abundant.

If you want to take it up a notch – literally – Hollybanks Treetop Adventures lets you soar through the treetops on canopy zipline tour. Head back to the ground and try a Segway tour under the trees instead.

Once you've worked up an appetite, head back into town and take your pick. Start with Launceston's best coffee at the Stillwater cafe – as a bonus, it's situated in a 1830s flour mill – or head to Cataract on Paterson for high end dining. If you're there on a Saturday go back to basics with the award-winning Harvest Launceston Farmer's Markets for fresh local produce and funky food trucks.

Leafy streets, gorgeous gorges and the blissful cool of an Island valley are all waiting for you in Launceston. Come and experience a slower pace of life in a spot where everyone takes the time to appreciate the finer things of life.