General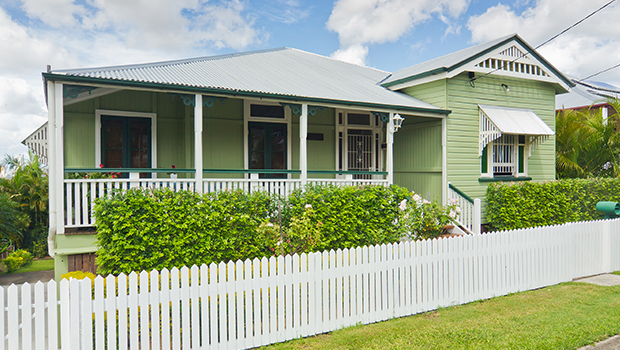 Published on March 19th, 2018
Planning to downsize? Our guide to the new downsizer contribution superannuation rule
When the topic of housing affordability comes up for debate, so too does the idea of encouraging older Australians to downsize. The reasoning is sound: many of us want a smaller, easier to care for house in our retirement years. And the move would free up larger family properties for couples with children still at home.

However, there have historically been a number of barriers in the way of downsizing. Firstly, while the value of the family house is exempt from the pension assets test, the equity unlocked by selling is not. Secondly, if the money is put into an income bearing account, any interest will be taxed whereas capital gains on a primary place of residence are not. Thirdly, buying and selling carries its own costs: even if you're buying a smaller property, you'll be up for stamp duty and moving fees.

The government has sought to alleviate some of these issues by introducing a Superannuation Downsizers Contribution Scheme. The scheme offers senior Australians who sell their house a chance to contribute up to $300,000 each into superannuation. That means they can use the money more effectively to fund their retirement, without the tax penalties that existed before.

What is it?
The Downsizers Scheme can be accessed by anyone aged 65 or over who is selling a property which is:

located in Australia
a principal residence
a unit or house with up to 2 hectares of land, but not a houseboat or mobile home
owned by at least one of the contributors for at least 10 years
It apples to contracts which are signed on or after 1 July 2018.

If it is jointly owned, each owner over 65 can make up to a $300,000 contribution. The contributions can be unequal as long as neither exceeds that amount, so if you sell a house for $500,000 you can make contributions of $300,000 and $200,000 respectively, but not $400,000 and $100,000.

The contribution will count towards your total super balance cap, currently $1.6 million. It will also affect eligibility for the Age Pension.

The work test doesn't apply, which means you can make the contribution even if you're already retired. If you are still working, however, you can still make additional non-concessional contributions up to the usual $100,000 cap, as this scheme doesn't count towards it.

Will it benefit Australians?
Whether the scheme will encourage older Australians to sell up and move into smaller premises remains to be seen. It doesn't address the concern that many have about the cost of a move, as they're still liable to pay stamp duty on new premises.

It also doesn't address the major reasons why people don't downsize, which are not financially. Those reasons are an emotional attachment to their current home, and a lack of suitable housing in the same suburb. Elderly Australians want to be near to their family and friends and the routine that they've built for themselves, not move to an area with which they're completely unfamiliar. A holistic solution to housing supply would allow them to move to a property with less upkeep and ensure that larger houses are available for the younger families who need them.

Nonetheless, if you're an older Australian whose largest asset is the family home, consider looking into the scheme. It may provide an excellent opportunity to top up your superannuation fund. Always consult a financial adviser before making a final decision.