General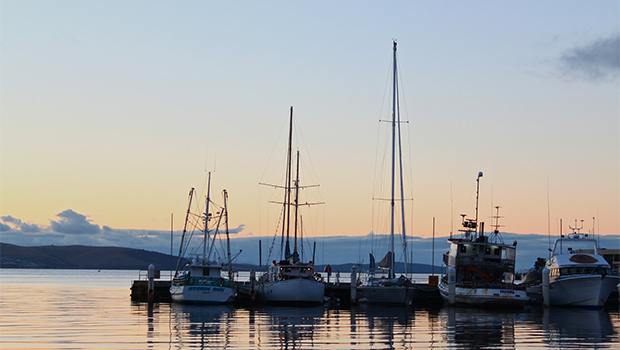 Published on May 31st, 2018
Spotlight on Elders Brown & Banks – Hobart
The last of the Elders Real Estate Award nights took place on Saturday 7 April in Tasmania. Elders Real Estate Brown & Banks were named the number one office in Tasmania for both settled sales and gross commission.

Duan Morris won the Admin/Sales Support of the Year Award and Jane Donoghue won the Outstanding New Talent – Property Management Award. Martin Waldhoff also received the Excellence in Marketing Award.

Phillip Banks, the Elders Real Estate Brown & Banks Director, was also recognised with a 20 year Length of Service Award. We caught up with Phil to discuss the office's success. He's pleased, but not surprised, at the office's success. "We usually get a few awards", he explains, both for individual nominations and highest sales results.

What's the key to their success? "It's the family friendly working environment, which means that we retain our very best people", Phil explains.

Elders Brown & Banks has a long history of serving the Hobart market. The office was first established in 1954 as Brown & Banks, and Phil became Director in 1995. In 1997, it joined with the powerful Elders brand to become Elders Brown & Banks.

Despite their storied history, Elders Brown & Banks isn't looking to the past. With the Hobart market catching fire over the past year, things are moving faster all the time. "It's a great time to be in real estate", says Phil.

In an environment where East Coast prices are flattening out, Hobart is still going strong. In 2017, the Tasmanian capital recorded Australia's highest property value growth in March 2018, compounding several months of strong gains. In the inner city, growth is reaching double digits, partly thanks to an inflow of mainlanders looking for a slower – and more affordable – pace of life.

But it's not just mainlanders. "If you only read the media, you'd think only mainlanders want to live here", says Phil. "But there are a lot of local people interested as well. They're looking at taking advantage of the market before it grows too far out of reach, so they're taking the opportunity to upgrade now. There's a perception that now is the right time to get into the market".

The types of property that Elders Brown & Banks sells vary. "We cover a cross section", Phil explains. "It can be anything from $180,000 properties up to $8 million".

And while there are a lot of new developments going up in the outer suburbs of Hobart, it's the inner suburbs where demand is really booming.

"One reason people come to Hobart is the proximity", says Phil. "It's not like Sydney, where an hour-long commute is normal. Here, you can live in a nice place and be at work in five minutes. There's plenty of room if people want to go out further. But we're running out of room in those inner suburbs".

So why is Hobart suddenly booming? It's the lifestyle. "We have a lot of mainlanders who are buying now so that they can rent the place out for 12 months or two years and then move down. It's a mix of people, but most of them are 40s or older, so they're looking for a more relaxed lifestyle. We're not seeing young families move in from interstate".

Whether you're moving into Tasmania for the first time, or sinking your roots deeper into the Apple Isle, you're in good hands with Phil and his team. Their awards are well deserved, and we expect to see more great things from them in years to come. Congratulations, Elders Brown & Banks!