General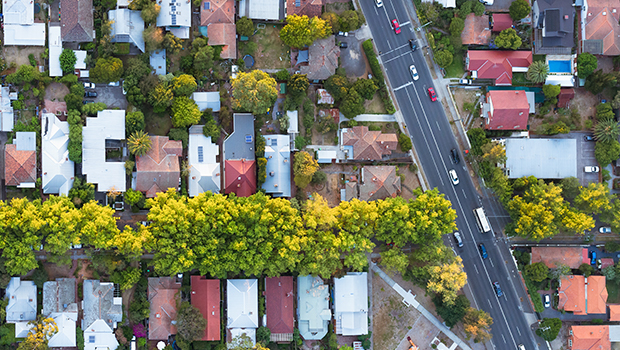 Published on June 8th, 2018
Two high growth property hot spots to keep in mind
Across Australia, dwelling prices registered a small (0.1%) drop in April 2018. That's the seventh consecutive drop as measured by CoreLogic. When you zoom in on the data, though, the details change. Dwelling prices have decreased slightly across the major capital cities, but many parts of regional and rural Australia are still enjoying strong growth.

Unsurprisingly, much of that regional growth is across Victoria and – to a lesser extent – NSW, as people are increasingly priced out of the major capitals. The trend represents an opportunity for investors to benefit from rural growth, as well as those looking for a slower lifestyle.

We take a look at two hot spots that are worth a second glance. We've chosen two towns that have recorded unusually high growth during 2017, one small and one large, to illustrate opportunities for every objective.

Cockatoo
Cockatoo, in Victoria's scenic Dandenong Ranges, recorded a staggering 41.6% growth in house prices in the 12 months to February 2018, and 64.6% over the past three years. The median house price is currently $569,177.

Cockatoo is a small town, located between Emerald and Gembrook. With a population of 4,400, it attracts young families. The median age is 36, slightly younger than the national average of 37.4, and the average household consists of 2.9 people.

Whether you're after a romantic weekend getaway or a lifetime of waking up to natural beauty, Cockatoo is the town for you.

It's on the Puffing Billy tourist line, so you can get your first glimpse from the historic steam train. There are dining carriages and special theme packages available, so keep it in mind for a celebration.

Once in Cockatoo, check out Brunch on McBride for great food in a welcoming atmosphere, or enjoy fish and chips at Peters. Emerald, 4.7 km away, offers a wider range of shops and restaurants for a great night out.

Bushwalkers will also find plenty to do. The Wright Forest Bushland Reserve of some 161 hectares offers walking trails and picnic spots for all to enjoy.

Wollongong
Over in the Illawarra region, Woollongong has shown good regional growth, with median unit values increasing by 12.8% in 2017.

At 90km from Sydney, it's commutable by NSW standards as well as offering a robust economy of its own. That makes it attractive both for those employed in Sydney and people wanting to work and live a little closer together. The median house price is $900,000, and a unit can be had for $584,500.

Woollongong has a population of just under 300,000, making it NSW's third largest city after Sydney and Newcastle. It still retains its regional feel, however, with pristine beaches, walking trails and skydiving all popular activities under the fresh blue Illawarra skies. The Woollongong Botanic Gardens are justly famed for their beauty, including the Sculpture Garden.

Woollongong skews young, with a median age of 32 and a household size of just two. The family houses are found in the surrounding suburbs of Coniston, Port Kembla, Gwynneville and Magnetron, with ages rising slightly to reflect the demographic change.

For fans of fine dining, try the degustation menu at Caveau. Casual diners might enjoy Beast & Bread for healthy, simple food that hits the point, or try Pai-Tong Thai or Balinese Spice for affordable ethnic cuisine.

From tiny Cockatoo to bustling Woollongong, Australia's regions are bursting with possibilities for living, holidaying and investing alike. Why not drive out of the big smoke and take a look for yourself?

Source: CoreLogic