Wealth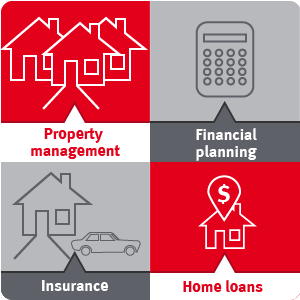 In any agency business, wealth is a key asset. At Elders Real Estate, we are ready and willing to help our franchisees maximise their finances, keeping them profitable in the long-term.
Property Management
We place effective property management at the heart of what we offer. In our eyes, it's a key driver of wealth, and we believe that it plays a huge role within the wider success of any agency. Keeping only the best relationships with property owners in your area is the first step. With those in place, your sources of sales leads can grow organically.
Maximising potential business can be aided by dissolving the barriers which are often created between a sales team and those responsible for property management. Our experiences mean that we have the know-how to blur the lines between the two and can help your franchise unlock added interest.
We can show you how the sales and property management aspects of your business can be streamlined to ultimately build your assets and constantly drive cashflow thanks to increased rental income.
Financial planning
At Elders, we understand that every one of our franchises will have its own needs, and the financial planning we can provide is tailored accordingly.
We encourage our people to build solid relationships with both advisors and clients. In doing this, we believe that long term strategies and financial goals can be made easier to meet.
Insurance
In the modern business world, keeping every asset protected is more important than ever. To that end, Elders Insurance can offer an encompassing policy that ensures all your assets will be looked after if an unfortunate event were to occur.
Due to the close links with Elders Real Estate, you can rest assured that any business insurance policy you sign up with is as thorough and effective as possible.
Home Loans
Adding yet another layer of streamlining, we have links which can allow your customers access to only the most effective loans.
Elders Home Loans has a history of being a trusted adviser to families across Australia. The gravitas that the name holds will be well respected by your customers, making the process of supporting their property with finance easier for you and them.
Elders Home Loans will help you close sales, and will also ensure that the name of your business remains in front of more clients in the long term.