Mixed Farming and Grazing
'Windella' is a well managed mixed farming and grazing enterprise suited to sheep, wool, cattle and cropping. Considerable capital has been invested recently into land development and infrastructure with the potential to further progress.

Includes approximately 1,400 hectares of cultivation plus 200 hectares pulled and raked country and up to a further 650 hectares pulled. Combined with being very well fenced and watered which supports the conservative 4,000 DSE* carrying capacity, 'Windella' is a very productive farm which has received terrific recent rains, now ready for sowing.

Structural improvements are very well maintained and include a 4 stand shearing shed, sheep and cattle yards along with shedding and grain storage. Accommodation is provided by a comfortable 3 bedroom home.

Offered for sale by Expressions of Interest, closing 5pm, 29th May 2020.
To arrange an inspection contact the selling agents: Elders: Richard Gemmell 0428 164 672; or Carter Lindsay & Weber: Shaun McHugh 0417 487 914
About the Homestead
A comfortable 3 bedroom plus sleepout homestead. Includes a new kitchen, breakfast dining area, family room, bathroom, laundry with toilet, Bedrooms all with builtins, new timber floating floors. Split system air conditioners in each room. An enclosed rear verandah and open front deck area. Rain water is through the home and dam water services the garden.
Features
General Features
Land Area: 7,947hect (approx)
Property Overview
Description of Country: Level to gently sloping. Red and grey clay loams running to heavier Gilgai country.Timbered with mainly Bimble Box, Wilga, Leopardwood, Belah, Buddah, Kurrajong and Cypress Pine. Natural and native grasses, herbage, crowfoot, clovers, medics and saltbush. Soil ponding across 60 to 80 ha recently developed.Approximately 1,400 hectares arable plus pulled, raked and chained country.
Improvements: A 4 stand electric shearing shed, Statewide built, all steel, undercover sheep storage, in very good condition. Atlex sheep yards with draft, covered working race, and loading ramp; Shearers quarters with amenities and ablutions; Steel cattle yards; 3 x sets of paddock sheep yards in good condition. Sheds: Fully enclosed high roofed workshop with concrete floor and power; 3 bay all steel machinery shed; storage shed and 3 all purpose sheds. Elevated Silos: 2 x 70t; 1 x 50t; 2 x 40t.
Other Improvements: Machinery Shed, Workshop, Shearing Shed
Fencing: Fencing is a feature mostly in very good condition with approximately 30km renewed in recent years. Consisting of Clipex, hinge joint and plain wire, both boundary and internal. Also a livestock laneway.
Number of Paddocks: 15
Enterprise Types
Grazing
Cropping
Mixed Farming
Water/Irrigation
Water Supplies: Dams, River
Comments: Paddocks are very well watered by approximately 18 dams with most recently desilted. A pipeline runs from the Bogan river through the property. Bogan river frontage along the eastern boundary.
Regional Facilities
Schools: Primary, Secondary
Title/Possession
Type: Freehold
Possession: Vacant Possession
Shire/District Council: Bogan Shire Council
Rates: Council $4,550
Crops
Types: Crops grown mainly Oats and Wheat. Approximately 1,400 ha cultivation country, 200 ha pulled and raked with a further 600 ha to 650 ha pulled.
Homestead
Construction: Weatherboard
Livestock
Livestock carried: Sheep, Cattle, Goats
Additional comments: 2,200 TO 2,500 breeding ewes are normally carried. 1,500 ewes currently.Approximately 200 to 300 goats yearly.
Service & Facilities
General comments: Mail collection in Girilambone
Roads to property: Bitumen with approx 15km shire gravel
Can I afford 'windella'?
With access to the best on offer from 30 lenders and complete support and advice from pre-approval to settlement, you can trust an Elders Home Loans broker to find a quick and simple solution.
Get a Quote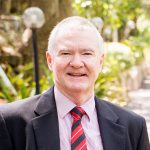 Elders Real Estate Central Western NSW
Enquire about 'windella'