People move to the country for many reasons. The fresh air, the relaxed lifestyle, the chance to bring up kids somewhere they can run for hours. One of the main reasons is that regional Australia offers a far more affordable option than the capital cities, so you get more bang for your buck.
But how much more bang, exactly? We've rounded up a few city properties to see what the same amount of money will buy you in a regional area. Take a look.
New South Wales
City
The median house price in Sydney is $1,033,892. For that, you can find a five bedroom duplex in Greenacre, 19 km from the CBD. A brand new build with high quality finishes, it's set on a low maintenance block of 355 sqm.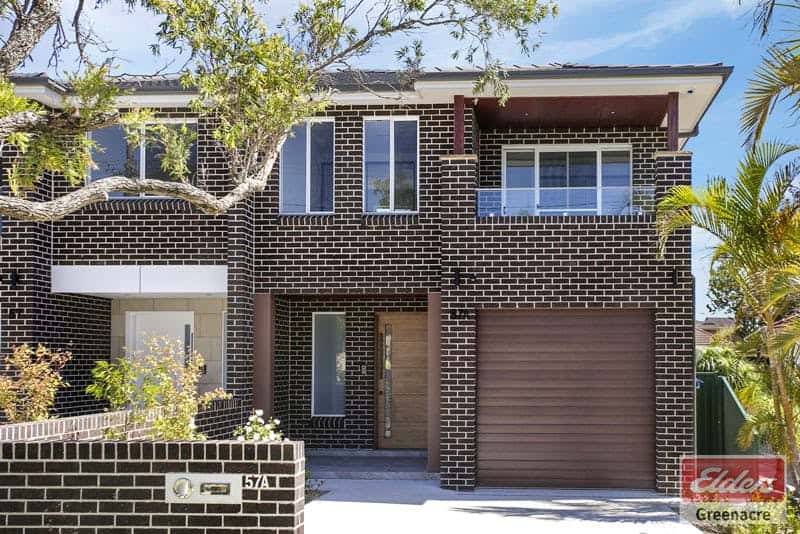 Country
Move out to Cootamundra in the gorgeous Riverina region and your money will buy you Arrowna, a 45.8ha farmlet offering an unparalleled lifestyle opportunity. There's a spacious four bedroom house with a wide deck from which to enjoy the rolling hills, 3 paddocks and 8 horse enclosures.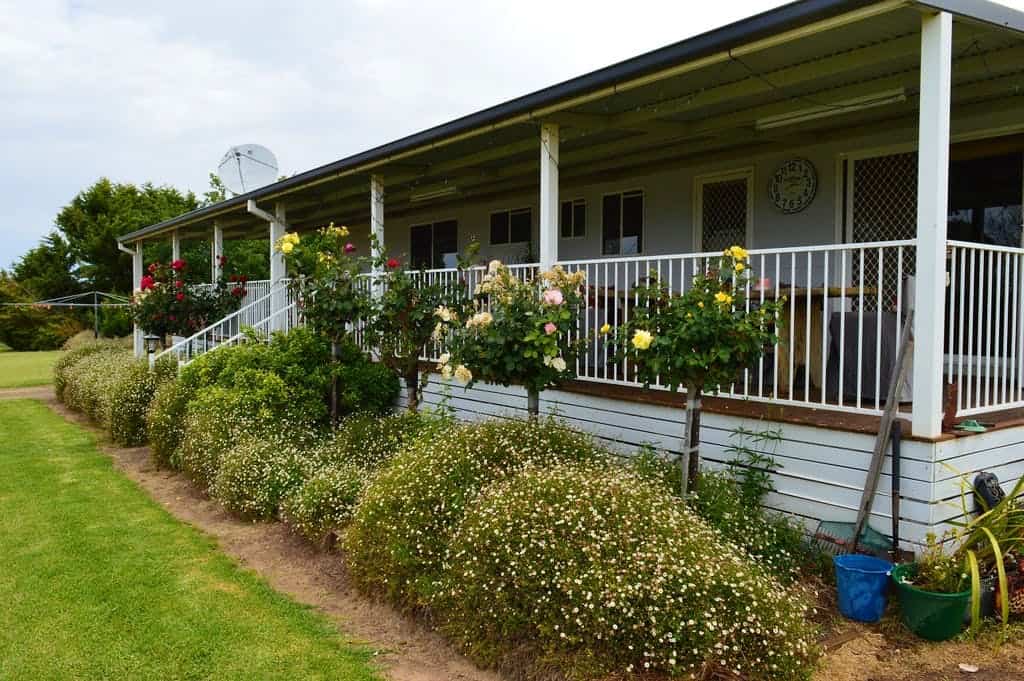 Victoria
City
Melbourne's median house price is $828,720. Like Sydney, that won't buy you a family home in the inner suburbs without some serious compromise.
If inner city living is important to you, consider a two bedroom townhouse over three levels in Kensington including an oversized balcony on which to entertain, a sleek interior and lock up garage.
Country
If you want more space, though, you'll have to head out of town. There, you can live on 104 acres in South Gippsland, where your livestock will enjoy the premium grazing and you can relax in a well appointed brick home.
South Australia
City
For the median house price in Adelaide, $460,946, there are some excellent opportunities. You can find historic charmers in inner city suburbs if you don't mind a small home (and a bit of DIY), or modern townhouses a little further out. This three bedroom courtyard home is a great option for the young family – it's a very doable commute at 12 km from the CBD and has a small low maintenance garden.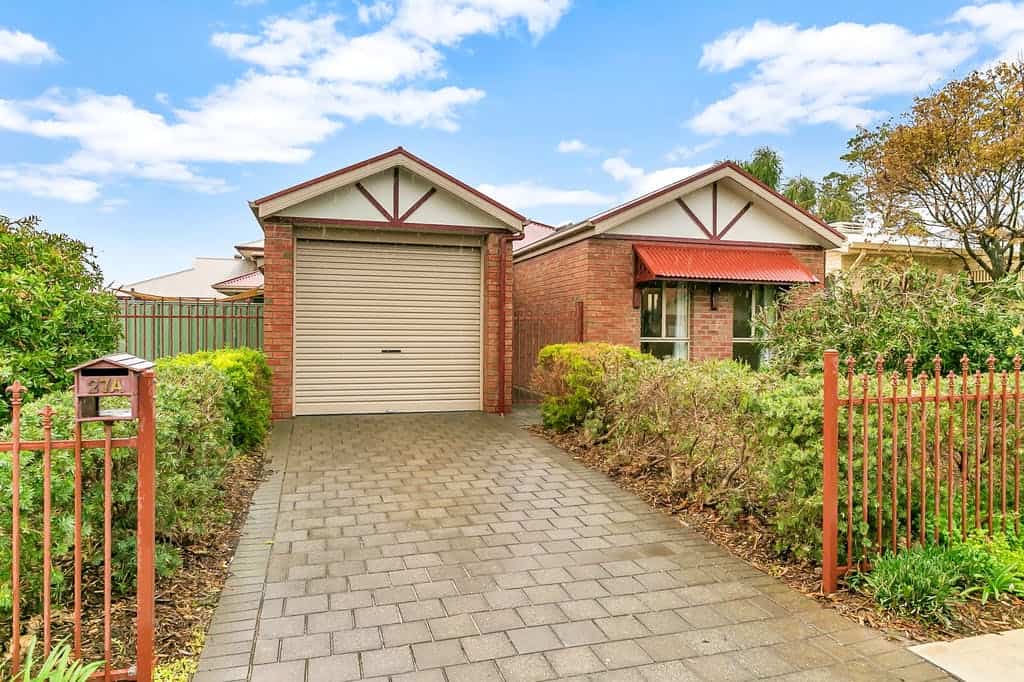 Country
Move out to Jamestown, two and a half hours north of the city, and you can bag yourself a substantial family home with up to five bedrooms, wine cellar and 10ft ceilings – all on a 2,600sqm block. For refined country living, this one's unbeatable!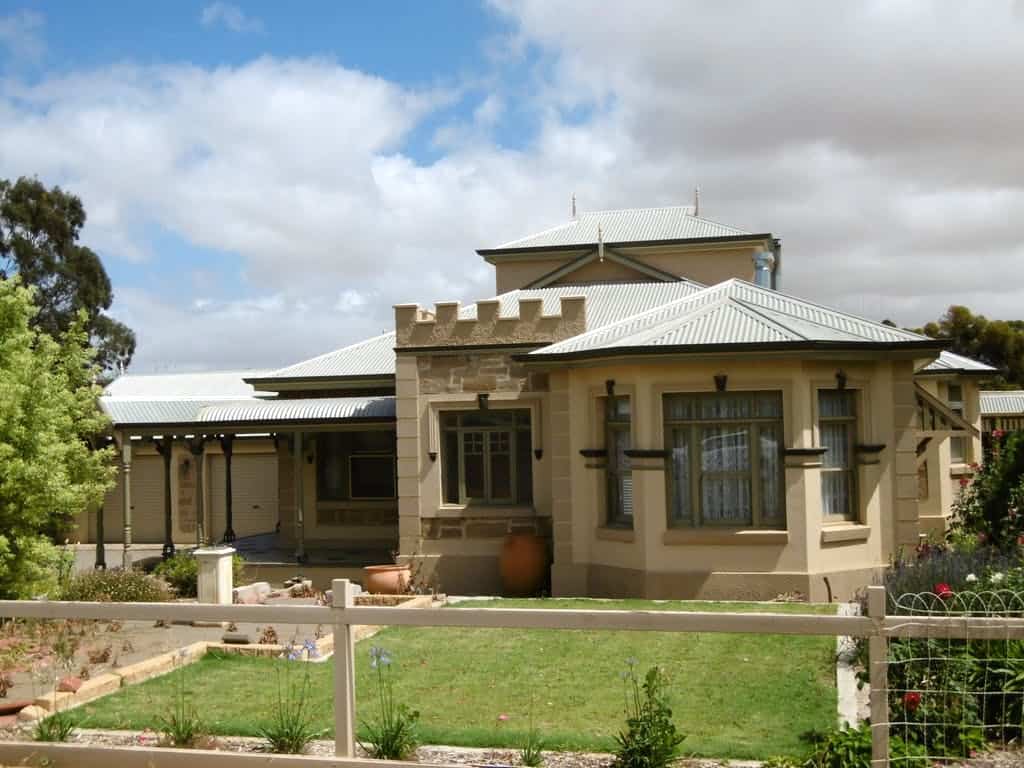 Queensland
City
Brisbane's median house price of $534,676 offers buyers a range of options. Everton Park, only 8km from the CBD, offers this well appointed 3 bedroom family home. The interior would benefit from an upgrade, but the size – it's on a 654 sqm block – and location make this one worth jumping at.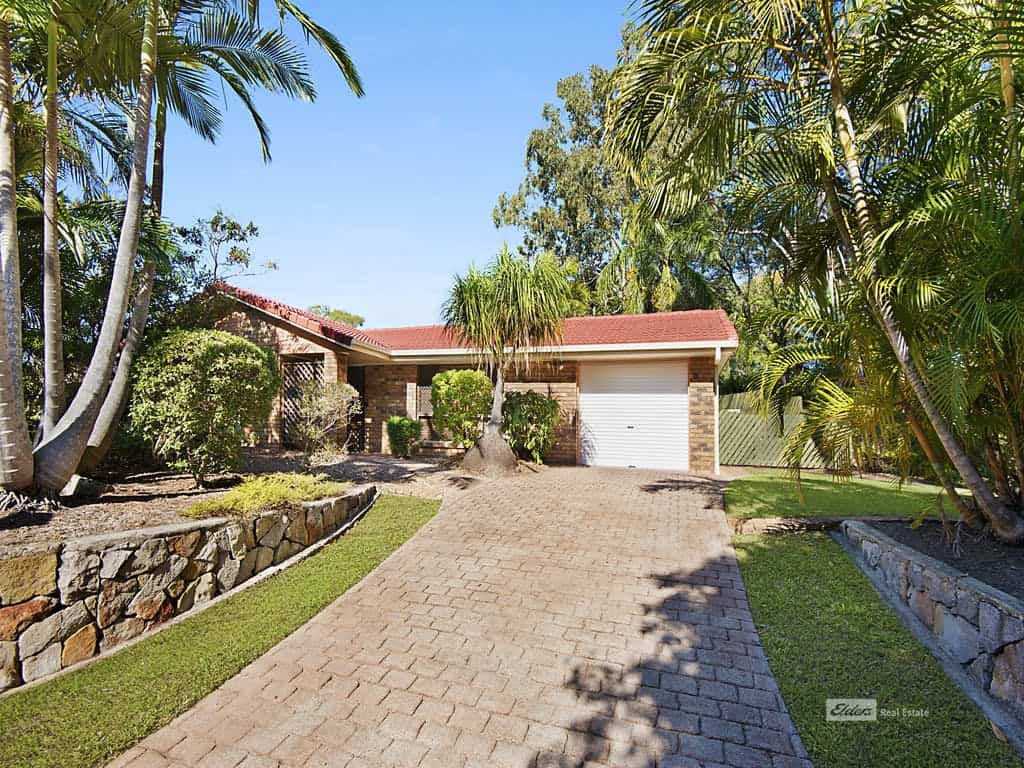 Country
Country Queensland offers some of the most spectacular scenery in the world, and Hervey Bay is no exception. Relax in style in a nearly-new Hamptons-style 4 bedroom house with a swimming pool, landscaped gardens and sea breezes across the undulating land.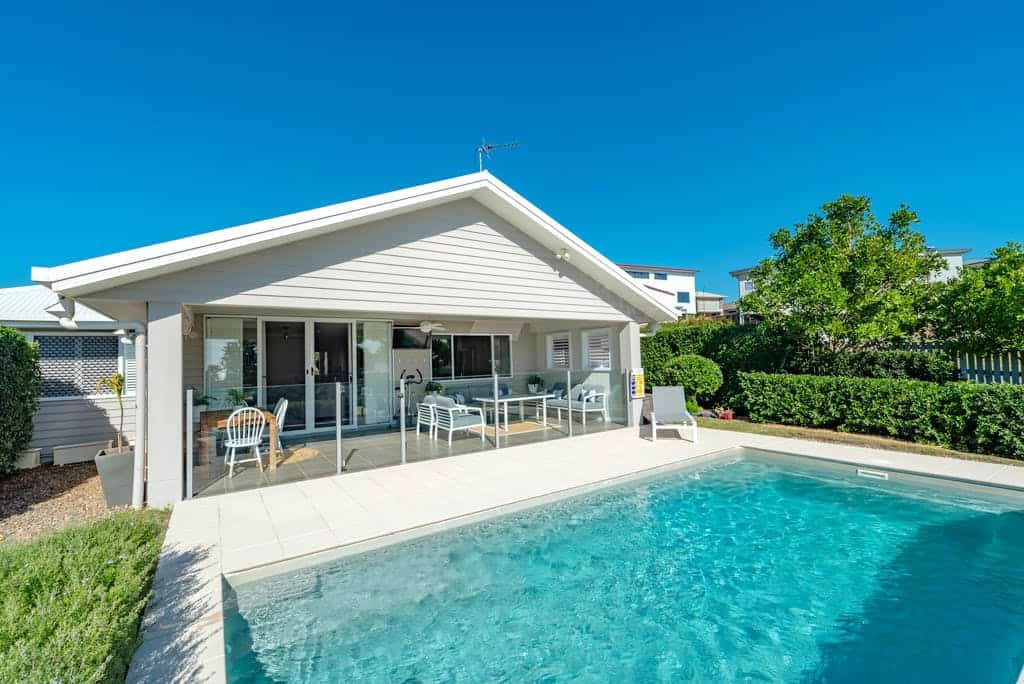 Western Australia
City
For $488,003, the Perth median house price, buyers can take their pick. There are plenty of properties on the market thanks to a downturn in recent years. Inner city properties are still in high demand, though, so if you want to avoid the commute you'll have to sacrifice on space.
In North Perth, for example, you'll find a two bedroom villa in a family friendly complex. There's an adults' retreat at the front and a large courtyard for the kids at the back, all walking distance from many Perth attractions.
Country
If you simply need more space, consider this gorgeous property out in Capel, two hours out between Bunbury and Busselton. It's a spacious four bedroom home on over an acre of stunning gardens. With sheds, solar panels and a parents' retreat, you can spread out and relax.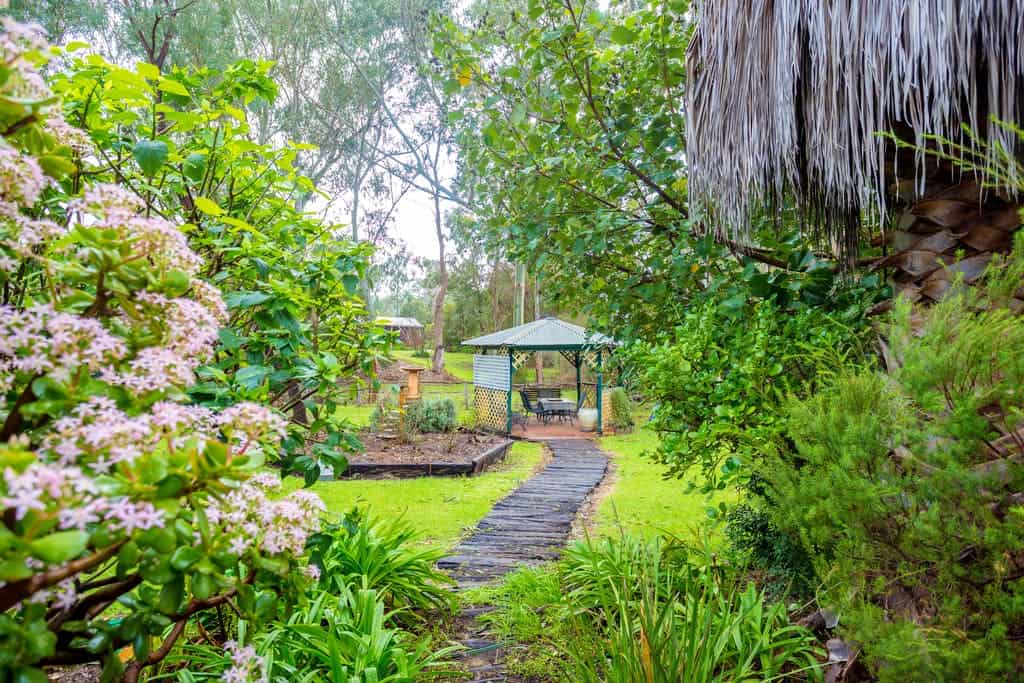 Tasmania
City
Hobart's market is hot hot hot, with a median house price of $444,613 and strong capital growth. There are slim pickings in the city itself, but in Sandy Bay, only 3km south, you can find a two bedroom villa with a low maintenance courtyard. This area is a trendy cafe district near Salamanca Place.
Country
Up in North Motton near Devonport on the North coast, your $433,000 will go a lot further. This 5 acre hobby farm boasts an established orchard, horses and alpacas – all of which you can enjoy from a solid brick 3 bedroom home.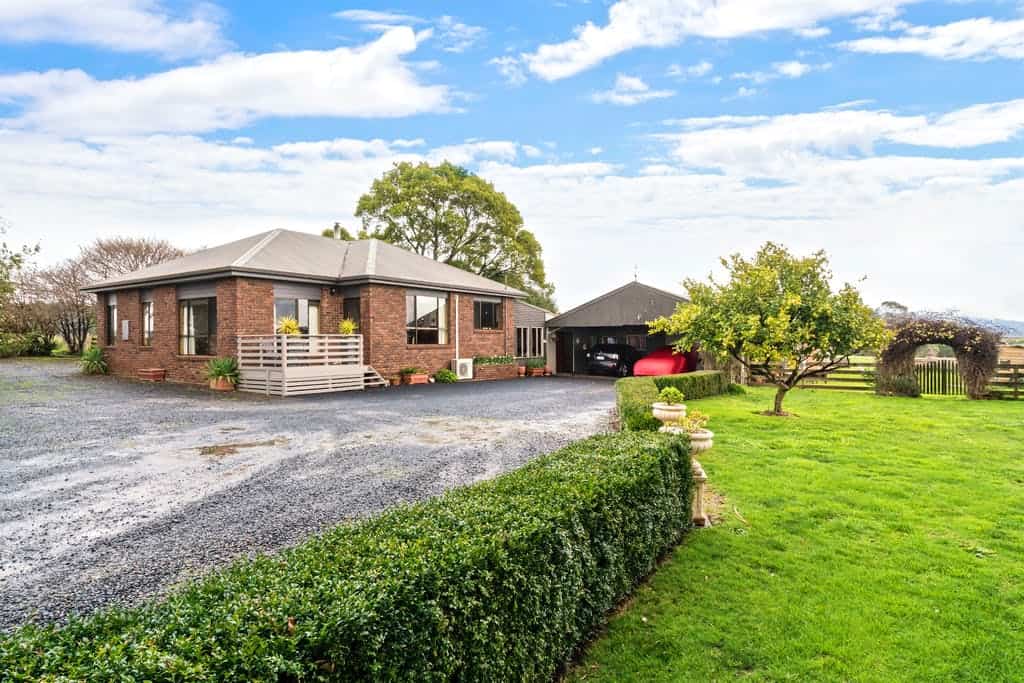 Australia is a vast country, and if you move out of the capital cities you'll quickly find that there's space to spare. If you want to make your housing dollar go further and your job allows you to leave behind the city hustle, the opportunities are limitless. Spend some time checking out what's on offer – it just might tempt you!